---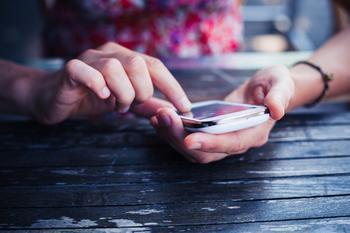 Many consumers may not give much thought to how much they are being tracked through the use of their cellphones, but privacy advocates think about it a lot.
Now, the U.S. Supreme Court will think about it.
The Justices have agreed to rule whether the police and prosecutors must obtain a search warrant before they can obtain information from cellphone providers about a particular customer's movements, as recorded by their connection to individual cell towers. That kind of data has allowed the police to investigate the validity of a suspect's alibi, for instance, or place them near the scene of a crime.
The case in question resolves around a man charged in connection with a string of robberies at electronics stores in the Detroit area in 2011. The police built their case against the suspect using data obtained from his wireless carrier. It showed the man was in the vicinity of the stores at the time they were robbed.
Unreasonable search?
Since the police did not secure a warrant before obtaining the evidence, his lawyers argue that it constitutes unreasonable search and seizure under the Fourth Amendment to the U.S. Constitution.
The court hearing the robbery case rejected the argument. When the case was appealed to the U.S. Sixth Circuit Court of Appeals, the justices also dismissed the argument, ruling that the authorities do not need to obtain a warrant to receive cell phone records.
So when the Supreme Court agreed Monday to hear the case, civil libertarians celebrated the news.
ACLU reaction
"Because cell phone location records can reveal countless private details of our lives, police should only be able to access them by getting a warrant based on probable cause," Nathan Freed Wessler, a staff attorney with the ACLU, said  in a statement. "The time has come for the Supreme Court to make clear that the longstanding protections of the Fourth Amendment apply with undiminished force to these kinds of sensitive digital records."
The ACLU says the cellphone data acquired by law enforcement shows how location data can reveal "extraordinary private details" about an individual's life.
The defendant in the case is being represented before the Supreme Court by ACLU attorneys.
Thanks
Keep an eye on your inbox, the lastest consumer news is on it's way!
Unsubscribe easily whenever you want
---