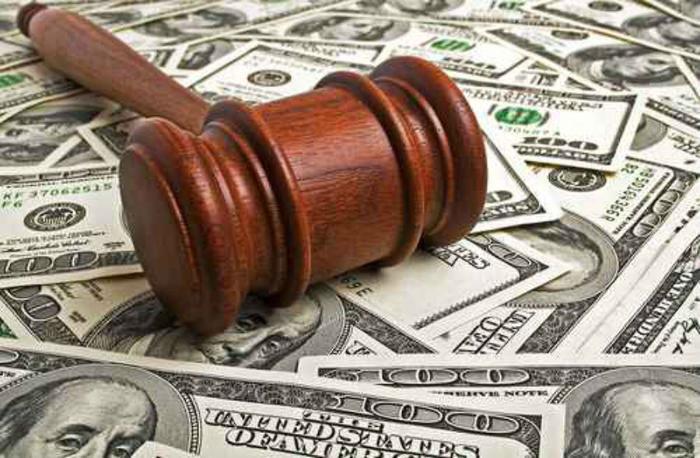 On Wednesday, the U.S. Supreme Court heard a case that stemmed from an $8.5 million settlement between Google and class-action lawyers who said the tech giant had violated its users' privacy rights.
Under the settlement, Google promised to make contributions to charitable organizations with plans to improve user privacy, including centers at Harvard, Stanford, the Chicago-Kent College of Law, and AARP, the group once known as the American Association of Retired Persons.
However, Google users would receive no individual payouts under the settlement -- a point that prompted division among the court's justices.
Court appears split
Lawyer Theodore Frank objected to the fact that Google users affected by the alleged breach of privacy would get no money. Some of his constituents agreed with him, while others did not.
Conservative Justice Samuel A. Alito Jr. asked how it's a "sensible system" that the money would go to institutions that some plaintiffs might not like.
"How can you say that it makes any sense?" Justice Alito asked a lawyer for the members of the class. "The attorneys get money, and a lot of it. The class members get no money whatsoever. And money is given to organizations that they may or may not like and that may or may not ever do anything that is of even indirect benefit to them."
Conservative Chief Justice John Roberts called it "fishy that the money goes to a charity or a 501(c)(3) organization that Google had contributed to in the past."
'Indirect benefit'
Some of the liberal justices pointed out that settlements of this nature -- known as "cy pres" -- can lead to money being put to good use since each Google user would ultimately receive "a paltry 4 cents in recovery" due to the large number of plaintiffs.
Liberal Justice Ruth Bader Ginsburg told Frank that at least the millions of affected Google users would get an "indirect benefit" from the settlement.
"Practically, the class members would get nothing, nothing at all, and here at least they get an indirect benefit," she said.
During the oral arguments, justices on both sides considered the question of whether the plaintiffs had suffered true harm when Google shared their internet search terms with third parties without their consent, meaning the justices could end up sending the lawsuit back to federal court (where it originated) for re-examination before the Supreme Court can make a ruling on the settlement.
Regarding the question of whether users can be harmed through having their internet searches shared, Associate Justice Brett Kavanaugh said he thought "common sense" says that Google users don't want their search terms to be turned over to third parties.
"I don't think anyone would want the disclosure of everything they searched for disclosed to other people," Kavanaugh said. "That seems a harm."