---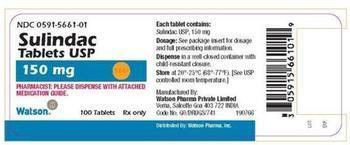 The Supreme Court has decided that Karen Bartlett won't get the $21 million lower courts awarded her. Bartlett's skin was burned off by a rare side effect of sulindac, a pain reliever her doctor prescribed for shoulder pain.
The New Hampshire woman lost about 65 percent of the outler layer of her skin, spent 70 days in the hospital and lost most of her vision.
A federal jury in New Hampshire ordered Mutual Pharmaceutical, which made the generic version of the drug to pay her $21 million, noting that her injuries were "truly horrific," Courthouse News Service reported.
But although Bartlett's doctor described her experience as "hell on earth" and although she is unable to eat normally, exercise, have sex or see properly, the Supreme Court reversed the decisions of the trial court and the 1st Circuit Court of Appeals, saying that federal law pre-empts state law.
Stronger warning
New Hampshire law imposes a duty on manufacturers to ensure that the drugs they market are not unreasonably dangerous. Under state law, Mutual would have been required to change the labeling of sulindac to provide stronger warnings but federal law prohibits generic drug manufacturers from making changes to drug labels.
"Accordingly, state law imposed a duty on Mutual not to comply with federal law. Under the Supremacy Clause, state laws that require a private party to violate federal law are pre-empted and, thus, are 'without effect,'" wrote Justice Antonin Scalia for the five-justice majority.
Justices Elena Kagan, Stephen Breyer, Ruth Bader Ginsburg and Sonia Sotomayor dissented.
"The court laments her 'tragic' situa­tion, but responsibility for the fact that Karen Bartlett has been deprived of a remedy for her injuries rests with this court," Sotomayor wrote. "If our established pre-emption principles were properly applied in this case, and if New Hampshire law were correctly construed, then federal law would pose no barrier to Karen Bartlett's recovery."
---