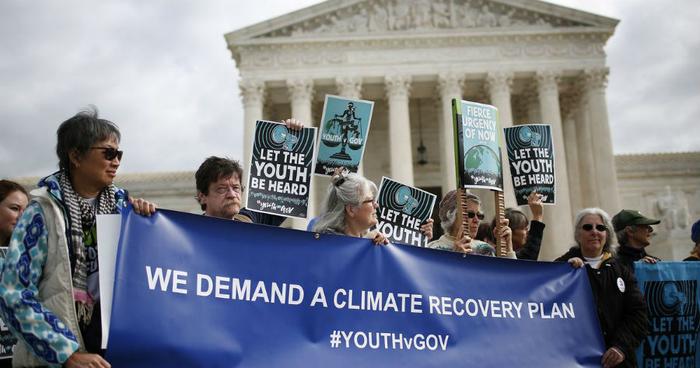 The Supreme Court has refused to stop a lawsuit filed by a group of young people who claim the climate is changing and the U.S. government isn't doing enough to stop it.
In a motion, the Trump administration asked the high court to block the litigation from moving forward, arguing that it is misguided and represents a "radical invasion" of the separation of powers.
The Supreme Court informed the administration that, in the court's opinion, it had not presented a convincing enough argument to stop the lawsuit. It said the case should proceed and the government could remake its argument before the 9th Circuit Court of Appeals at the appropriate time.
The lawsuit was filed in Oregon in 2015, naming 21 children as plaintiffs, claiming U.S. and state government agencies were knowingly doing nothing to stop global warming. The suit says that such inaction is in violation of the constitutional rights of younger generations, specifically "their right to 'life, liberty, and property' as enshrined in the due process clause of the Fifth Amendment."
President Trump asked the court to block the suit, but he wasn't the first chief executive to do so. The Obama administration filed a motion in 2016 asking federal court to dismiss the case, but the judge refused, sending it on to the Supreme Court.