---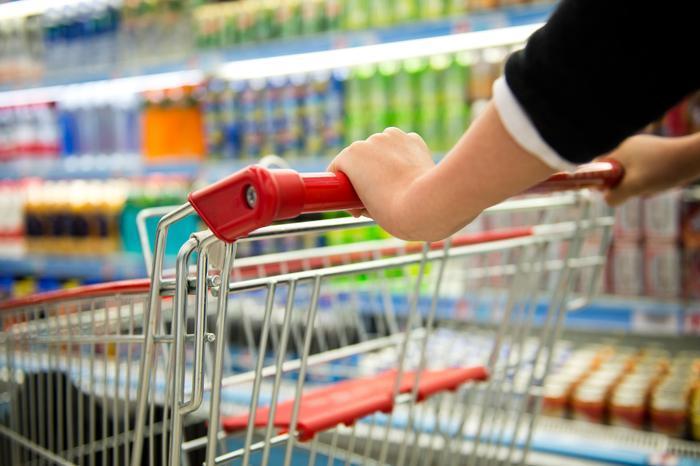 Supermarkets have changed over the years, getting bigger, staying open longer and offering a wider variety of food products. But those changes have only just begun.
Consumers can expect even bigger changes in the years ahead, according to Mary Ellen Kuhn, executive editor of Food Technology magazine. Kuhn has identified the major trends that are now shaping grocery shopping – and will influence it in the future.
Price-driven
While there are plenty of high-end, gourmet food markets, Kuhn sees consumers who care very much about prices as being the major influence on supermarkets. Since the official end of the Great Recession, average incomes have remained stagnant and this has been deeply felt at the supermarket checkout counter.
According to Kuhn, middle and low-income shoppers account for 70% of U.S. grocery sales, and even consumers who aren't living paycheck to paycheck tend to be frugal and open to shopping in a variety of different channels in order to economize.
Another trend has influenced the kinds of food supermarkets offer. There is a new emphasis on healthy living and fresh food. Part of this stems from concerns about obesity. Part may be demographic, with Baby Boomers entering their 60s and becoming more concerned about their health.
And in bad news for restaurants, Kuhn says 92% of U.S. adults believe that eating at home is healthier than eating out.
Neighborhood markets
While the "super center" supermarket isn't an endangered species, consumers can also expect to see a growing number of smaller grocery stores. Kuhn says smaller stores should grow rapidly in the next decade, refining their offerings based on neighborhood purchasing patterns.
Walmart is already out in front on this trend, launching Walmart Neighborhood Markets in locations where a super center simply doesn't fit. Earlier this month Walmart announced it would open a Neighborhood Market in Hillsboro, Kan., next year.
It will be a 12,000 square foot facility providing all the services of a regular Walmart, but on a smaller scale.
At the other end of the scale, Supermarket Newsreports Kroger remains committed to its Marketplace concept of huge stores that sell not only food but clothing, jewelry and housewares. However, during an earnings conference call earlier this month CEO Rodney McMullen said Kroger remains open to moving toward smaller format stores in some locations.
Healthy take-out
While restaurants might fall out of favor over consumers' new health consciousness, working parents still want a quick and convenient way to put dinner on the table. But instead of ordering a pizza, Kuhn says they may be more likely to turn to a supermarket that now offers fresh prepared food.
"More than half of the households in the U.S. are composed of only one or two people, according to the latest census records, and consumers often look to stores as their sous chef," Kuhn said. "Consumers often just want to put the finishing touches on an item and avoid the slicing, dicing, and marinating that often come with food preparation."
To meet this growing demand more retailers are offering high-quality fare that reflects trendy culinary influences like chef-prepared entrees and salads, ethnic dishes, brunch stations, and gelato bars in stores. Supermarkets are also bundling meal components that are tasty and easy to prepare.
Grocery stores are also using digital commerce to reach out to consumers. Kuhn says there are currently more than 1,000 grocery shopping apps for the iPhone. She says digitizing supermarket ads and coupons for smartphones, computers, and tablets is is driving sales and forming deeper connections with shoppers.
---