---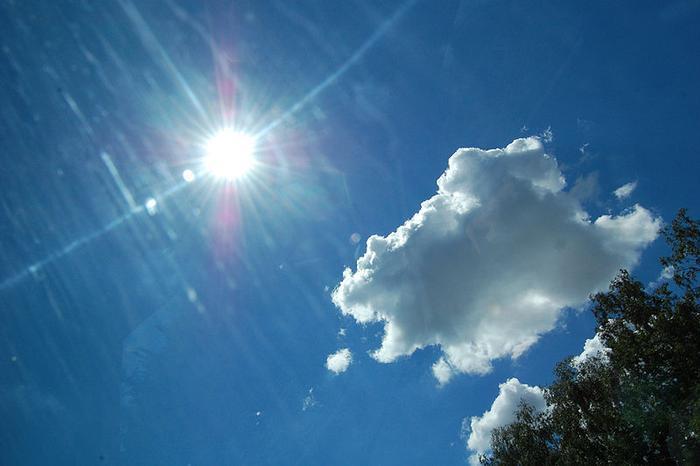 Americans spend millions on sunscreen this time of year, but whether they're getting the protection they're paying for is often questionable. The Environmental Working Group, which publishes an annual sunscreen guide, says about three-fourths of the 750 sunscreens tested offered inferior protection or contained worrisome ingredients.
The biggest risk of excessive sun exposure is, of course, melanoma, a deadly skin cancer whose incidence has tripled over the past three decades.
The surest way to reduce melanoma risk is to avoid lengthy exposure to bright sunlight. The easiest way to do that is to cover up. A day at the beach doesn't have to be spent entirely in a bikini. Cover-ups and umbrellas reduce the risk markedly.
Perhaps the biggest problem with sunscreens is that the Food and Drug Administration (FDA) still allows companies to claim their sunscreens reduce the risk of melanoma. The EWG says there's actually very little scientific evidence to support that claim, which is why covering up and staying out of the sun are the best alternatives. 
Sunscreen tips
EWG's annual sunscreen guide notes an increase in mineral-only sunscreens this year. Products using zinc oxide and titanium dioxide tended to rate well, offering good ultraviolet radiation protection and seldom containing potentially harmful additives.
Misleading sky-high SPF -- sunburn protection factor -- values are still a problem. EWG says higher SPF ratings don't necessarily offer greater protection from other UV-related skin damage and may lead users to spend too much time in the sun.
FDA determined years ago that high SPF claims may be "inherently misleading" and proposed capping SPF values at 50+. But, as so often happens, the proposed rule is still pending somewhere in the agency's bureaucracy and manufacturers are continuing to tout SPF values of 70 and higher.
Sunscreen sprays
Many consumers don't like to spread sunscreen creams with their fingers, finding them too oily. This has resulted in sunscreen sprays, which now make up nearly 30 percent of sunscreens.
But EWG is concerned that these products pose an inhalation risk and may not provide a thick and even coating on skin. In 2011, FDA raised similar concerns and said it would ban sprays unless companies could demonstrate their safety.
That's still in limbo somewhere and EWG cautions consumers to avoid sprays, at least for now.
It's also wise to avoid screens containing vitamin A, a common additive that tests have shown may causse skin tumors and lesions when exposed to sunlight.
The complete sunscreen guide is available on EWG's website. There's also an app you can use when shopping for sunscreens. 
---