---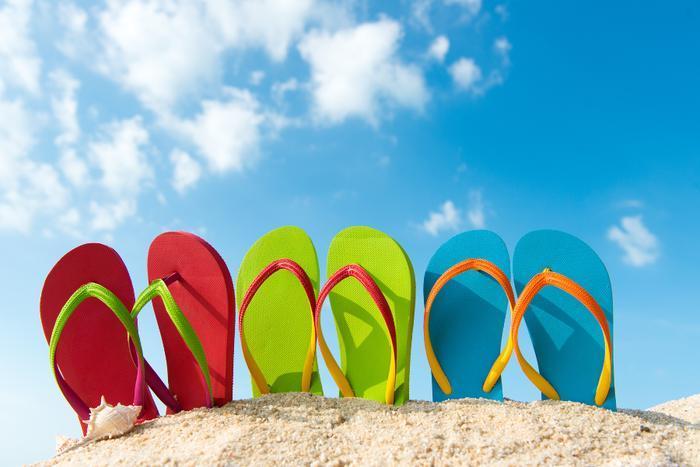 It's the start of summer vacation season, and although you might be looking forward to taking a few days off work, the thieves, fraudsters and con artists of the world have no intention of doing so.
Fortunately, most of the "protect yourself from summer scams" rules you see out there refer merely to summer-specific variations of common scams you know to guard against already.
On June 9, for example, the Better Business Bureau released a list of the "Top Five Summer Scams." Number one on the list is "Vacation scams," covering everything from fake timeshare rentals to bogus resort vacations.
The BBB had this to say:
Fake travel agents and websites use too-good-to-be-true deals only to take your money. … Make sure the offer is legitimate by checking with BBB at bbb.org. If BBB does not have a BBB Business Review on the company, dig deeper by conducting a Google search of the company's phone number, address or website to see if consumers have reported any issues.
Those particular scams — wherein the scammer collects money for a timeshare, resort trip, or other good or service he doesn't actually have for sale — are basically the same as the infamous rental or home-selling scam: the thief copies photos and listings from legitimate real-estate (or vacation, resort or timeshare) websites, uses the photos to put up fake advertisements, and fools victims into paying for rentals they have no chance of ever getting.
Many of the rental-scam-protection rules also apply to vacation scams: don't trust anyone who demands payment in cash, via wire transfer or prepaid money card, or any other untraceable method of payment. But other rental-scam protection rules, like "always meet the landlord face-to-face," clearly aren't practical when booking time in a vacation resort hundreds or thousands of miles from home.
Moving rip-offs
The Better Business Bureau also warns that summer is peak season for "moving scams," mainly because warm weather is when most people move to new homes anyway.
In addition to researching possible moving companies, to see if there are complaints about them registered with the Better Business Bureau and on consumer-reviews websites like this, the BBB also advises: "Be careful with price quotes over the phone and online estimates, as they might not be binding. Also, remember that the lowest estimate can sometimes be an unrealistic, low-ball offer, which may cost you more in the end."
In other words, never trust an oral price quote; get everything in writing before you agree to let a moving company take possession of all your material goods.
Concert tickets
The BBB's third summer scam involves fraudulent sales of concert tickets — again, because summer is when the most concerts happen, anyway. This too is similar to fake rental or fake resort scams — the fraudster gets money for something he doesn't actually have to sell.
However, the rental-scam protection rules do apply in full to concert scams. As the BBB said:
"Oftentimes, phony sellers trick consumers into wiring money with no intention of sending real tickets. Most concert venues allow ticket holders to print tickets from personal computers, which gives scammers the opportunity to sell the same ticket repeatedly to unsuspecting consumers. Be wary of sellers who offer a sad tale as to why they cannot use the tickets, only accept cash, want the money wired or transferred through a prepaid account, and/or pressure you to act quickly."
Warm weather also brings out the door-to-door salesmen, which is why door-to-door scams occupy the fourth spot on the BBB's summer-scam list. The Bureau says "Many door-to-door salesmen offer deals for everything from driveway paving and air conditioning repair to security systems. Before saying yes, get all promises in writing, including start and finish dates. Never sign a contract that has an open-ended completion date or blank spaces."
It's also worth remembering a certain anti-scam rule we've promoted here many times: where businesses are concerned, expect them to obey the rule "Don't call me, I'll call you."
For example, if you think there's a problem with your driveway pavement or home air-conditioning system, by all means do some research and find a reputable repair person to hire. But if people come to you out of the blue, offering to repair your driveway, fix your AC, improve the quality of your tapwater or anything else — ignore them as you would ignore any business that violates the "Don't call me; I'll call you" rule.
Summer jobs
The fifth and final summer scam listed by the BBB is the employment scam, because of all those extra people seeking summer jobs. The BBB's anti-scam rules apply to those seeking employment at any time of the year, not just a summer job: "Be wary of employers who require fees for training and background checks." (The whole point of getting a job is that your boss is supposed to give you money, not the other way around.)
On the same day the BBB released its list of summer scam warnings, Fox Business News warned its readers of more vacation-specific scams. Some of those warnings were similar to the BBB's — watch out for scammy timeshare offers — and other were, again, vacation-specific versions of standard scam warnings. You know, for example, to be on guard against identity theft anytime you use your credit or debit card; this rule is especially important on vacation, when you're constantly handing your card over to restaurant staff, hotel personnel and other strangers.
Other types of scam are more specific to hotels and motels: for example, somebody slides a pizza delivery menu underneath your door, you call and use your credit card number to order a pizza — and it never arrives, but your credit card information is now in the hands of an identity thief.
Fox also reminded readers to be wary of connecting their electronic devices to publicly available wi-fi, since it's easy for thieves to intercept and steal information that way,. Some thieves will even set up public wi-fi networks specifically to entice people to use them and make their computers vulnerable.
Personal electronics
That said: where your smartphone, laptop, tablet and other important personal electronics are concerned, you might very well want to invest in an additional layer of security: buy a cheap, old-gen phone, tablet, laptop or whatever, solely for use on vacations.
I personally own two computers: a modern, powerful "work laptop" which never leaves my home, and an older netbook I use just-for-fun, including vacations. (One of these days, when I upgrade to a new work computer, my current work laptop will be downgraded to "just-for-fun.") There are three reasons you should avoid bringing your truly important electronics with you on vacation. Reasons one and two are "they might get stolen" and "you don't always know if you can trust whichever wireless connections you find on your travels."
Reason three involves various post-9/11 changes to the American legal landscape: in an end-of-2013 court decision, a federal judge ruled that the U.S. Border Patrol has the right to confiscate and/or search any laptops, smartphones or other electronics without a warrant.
In addition to the ruling's obvious anti-privacy implications, there's also the concern that even if you're completely innocent and "have nothing to hide," you still might go a couple of weeks without being able to use your own electronic devices, so don't take any electronics on vacation that you require to do your job when you get back.
And always remember: you view your vacation as a chance to relax and take it easy, but scammers think it as an opportunity to line their pockets at your expense. Don't let them get away with it.
---