---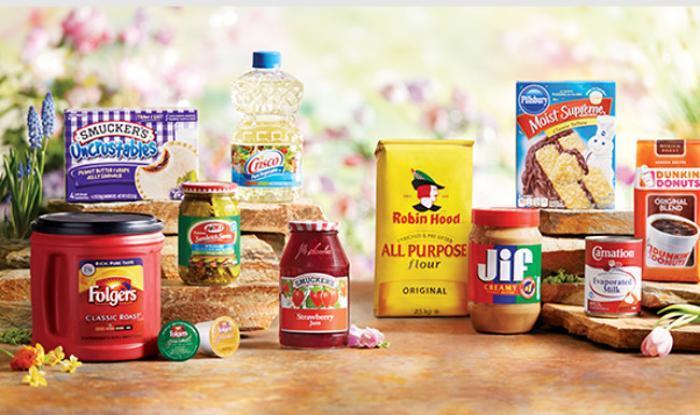 Americans spent an all-time high of $55.7 billion on their pets last year and J.M. Smucker wants to take a big bite of that.
Smucker -- the megabrand behind Folgers coffee, Jif peanut butter, Pillsbury, Crisco and its very famous jam -- will pay about $5.8 billion to buy Big Heart Pet Brands, maker of Meow Mix, Milk-Bone, Pup-Peroni and Kibbles 'n Bits.
That falls right behind the candy maker Mars, which paid $2.9 billion to purchase Iams and Eukanuba last year, bulking up the pet section of the company, which already included Whiskas and Pedigree.
Pet food sales have doubled since the year 2000 and it hasn't been generic pet food that's been selling, it's the premium brands. Those premium brands broke records with sales that totaled $10 billion last year.
Consumer surveys by market researcher Mintel found that 79 percent of U.S. pet owners said the quality of their pets' food is as important as their own.
Consolidation ahead?
With all of this pet food business will the big human food conglomerates start consolidating and taking over the industry? It seems that is the model for other industries. This might not be any different.
About 93 percent of the mid-priced dog and cat food sold in North America goes to only three companies: Big Heart, Mars and Nestle, the giant behind Purina, Dreyer's ice cream and Hot Pockets.
These big boys aren't just buying up the pet food -- they are swallowing whole chains of pet stores. In December, a group of investors landed the biggest private-equity buyout of the year when it paid more than $8 billion to acquire PetSmart.
Smucker expects pet food will contribute more to its bottom line than Jif, Pillsbury, Crisco and its namesake jams and jellies, combined. It's a win for these companies because they can share ingredients, thus cutting costs in the manufacturing process. Some things that go into dog treats can also go into your jam. That's just the way they roll.
---