---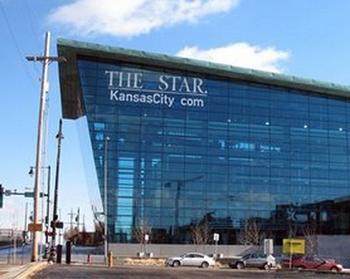 As everyone knows, the newspaper business is in a ton of trouble. It's not just because advertisers are fleeing to the Internet, although that's a big part of it. But besides that, newspapers have a unique knack for alienating their subscribers -- throwing the paper in the ditch being the most oft-cited example.
Subscription policies also cause hard feelings, and in the case of Elizabeth and Michael O'Shaughnessy, a lot more than hard feelings are involved. They're the named plaintiffs in a class action suit against McClatchy, one of the largest newspaper groups in the country.
In their suit, filed in Jackson County Court in Kansas City, Mo., the O'Shaughnessys say the McClatchy chain double-bills its loyal customers who renew their subscriptions. They claim that when a customer renews his subscription, McClatchy starts the new subscription right away, instead of waiting for the old one to run its course, thereby charging double for the overlapping days.
The O'Shaughnessys, who say the class includes "thousands of members," are seeking actual and punitive damages for breach of contract, breach of implied duty of good faith and fair dealing and violation of consumer protection statutes, Courthouse News Service reported.
Besides the Kansas City Star, which presumably landed on or near the O'Shaughnessys' front door step, the suit names McClatchy papers including the Sacramento Bee and other Bee papers in California, the Charlotte Observer, the Fort Worth Star Telegram and more than 20 others.
---