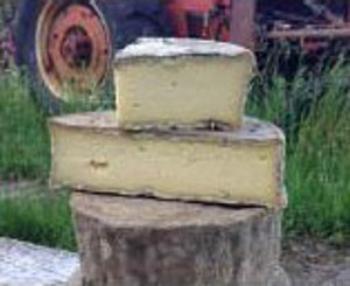 The widow of a Vermont man who died after eating raw milk cheese has filed a wrongful death lawsuit against a New York creamery, alleging his death was caused by Listeria-contaminated cheese.
Richard Friedman, who died Nov. 2, 2016, was one of two fatalities resulting from a multi-state Listeria outbreak traced to a soft raw milk cheese made by Vulto Creamery, according to a Food Safety News report. Six others were hospitalized between Sept. 1, 2016, and Jan. 22, 2017.
Vulto has recalled a total of eight raw milk cheeses that were sold nationwide after an investigation of the outbreak was conducred by the U.S. Food and Drug Administration (FDA) and federal Centers for Disease Control and Prevention (CDC).
The lawsuit says the Friedmans bought the contaminated cheese in early October. Friedman was first treated at Brattleboro Hospital, then transferred to Dartmouth-Hitchock Medical Center. He later suffered a massive stroke at a rehab center in Vermont and died a short time later.
"People think of food poisoning as inconvenient rather than really dangerous," said William D. Marler, a Seattle attorney representing Friedman's widow, according to Food Safety News. "But the reality is that what you eat can seriously damage or even kill you. Food providers have a responsibility to protect the lives of their customers, especially when producing raw milk products, which pose a higher risk to consumers."
Listeria causes an estimated 2,600 cases per year of the severe invasive illness called listeriosis.
Cheese recalled
Vulto Creamery, Walton, New York, is recalling all of its cheeses which include by name the following: Ouleout, Miranda, Heinennellie, Willowemoc, Hamden, Walton Umber, Andes, & Blue Blais due to potential contamination of Listeria monocytogenes.
Consumers who have any of these cheeses from Vulto Creamery should return the cheese to the purchase location for a refund. Food and cheese wholesalers and retailers with any Vulto Creamery cheeses on hand should immediately remove these products from common storage coolers and quarantine these cheeses in a secured area of a cooler. 
Raw milk risks
The FDA cautions that raw milk products can harbor dangerous microorganisms that can pose serious health risks.  According to an analysis by the Centers for Disease Control and Prevention (CDC), between 1993 and 2006 more than 1500 people in the United States became sick from drinking raw milk or eating cheese made from raw milk.
CDC has reported that unpasteurized milk is 150 times more likely to cause foodborne illness and results in 13 times more hospitalizations than illnesses involving pasteurized dairy products.
Raw milk is milk from cows, sheep, or goats that has not been pasteurized to kill harmful bacteria. This raw, unpasteurized milk can carry dangerous bacteria such as Salmonella, E. coli, and Listeria.
These harmful bacteria can seriously affect the health of anyone who drinks raw milk, or eats foods made from raw milk.