---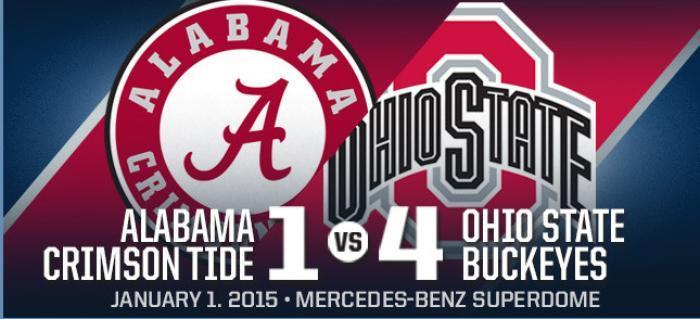 College football fans beware: scammers are selling fake tickets to the upcoming "Sugar Bowl" game between Ohio State and Alabama.
On Monday, Ohio's attorney general, Mike DeWine, issued a warning to Ohioans (and any other state's consumers, for that matter) to "be skeptical of individuals offering tickets to the 2015 Sugar Bowl, after two Ohioans reported losing $800 each to Sugar Bowl ticket scams on Craigslist."
In one instance, the scammer posted an ad on Craigslist claiming to be in the military and offering to sell six lower-level seats for $800. The buyer verified that the seller did indeed have a genuine military ID — but only after losing his money did the buyer realize that the ID had been stolen from its rightful owner.
DeWine's warning listed four red flags indicating a possible scam, including:
An online seller who draws attention to his or her military status

Requests for payment via wire transfer or money transfer

Requests for payment using a prepaid money card

Prices that are too-good-to be true (such as Sugar Bowl 2015 tickets for less than $100 or $200 each)
Military status
DeWine specifically mentioned military status because the Sugar Bowl scammers mentioned in his press release both pretended to be active-duty military. But where scam warnings are concerned, you can replace the word "military" with "religious" or "political" and the warning still works. For example: beware of any would-be seller who draws attention to his or her status as a Christian, Muslim, or follower of any other religious affiliation.
Why? Because in the context of such a business transaction – assuming a legitimate business transaction, not a scammer out to defraud a victim – one's religious, political or military status is thoroughly irrelevant.
Scammers mention this irrelevant (and usually false) status solely in order to make you want to trust them. "Hey, of course I wouldn't cheat you – I'm active-duty military, and we're held to high standards!" "No need to worry a devout practitioner of my religion would ever lie or steal, nope, not a chance." "Say, did you know I have the exact same political opinions as you? That proves I'm wise and trustworthy, too!"
On a similar note, you should also be wary of any would-be seller who tries making you feel sorry for them or otherwise makes plays for sympathy: "I can't afford to feed my children," "I lost my house," and so forth. Basically, be wary of doing business with anyone who tries manipulating your emotions first.
---