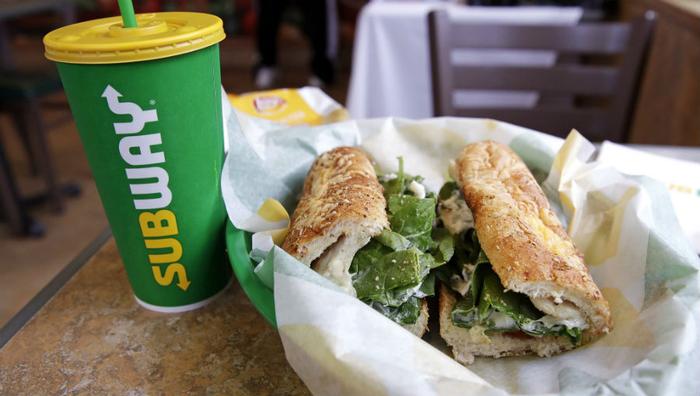 Subway CEO Trevor Haynes has revealed that the company will no longer require franchisees to offer $5 footlong subs on their menu.
The chain's $5 footlong promotion, which was first introduced in the early 2000s, disappeared for several years but returned last winter after a flurry of customer complaints.
However, the discounted subs had become a source of complaints from store owners, Haynes said in an interview with USA Today. Some felt the price was too low to make a profit. To that end, Haynes is making it optional for franchises to run the $5 promotion.
Helping shops find a "regional value message"
"How do we help our franchises with more of a regional value message, so they're able to (have) a value proposition that fits with their economic model," Haynes told USA Today. "If you look at California, there's a very different cost of business than in Arkansas."
Some stores may choose to keep the $5 deal for certain sandwiches or on certain days, while others could scrap the deal and choose to move to other menu items and specials instead. In San Francisco, for example, customers can get a $3.99 6-inch sub. Other locations in California are testing new menu items like paninis.
"Affordable food is what we've always stood for," Haynes told USA Today. "It's not just about one price point."
Earlier this year, the chain announced that it would be closing 500 stores as part of a revitalization effort intended to help boost slumping sales. That plan will include an overhaul to Subway's image.
Starting next year, franchise owners will be required to update the decor in their store. Subway plans to update its remaining stores -- which number in the tens of thousands -- with a bright, green, vegetable-inspired palate. Stores will also get self-service kiosks, more comfortable seating, and Wi-Fi and USB charging ports.