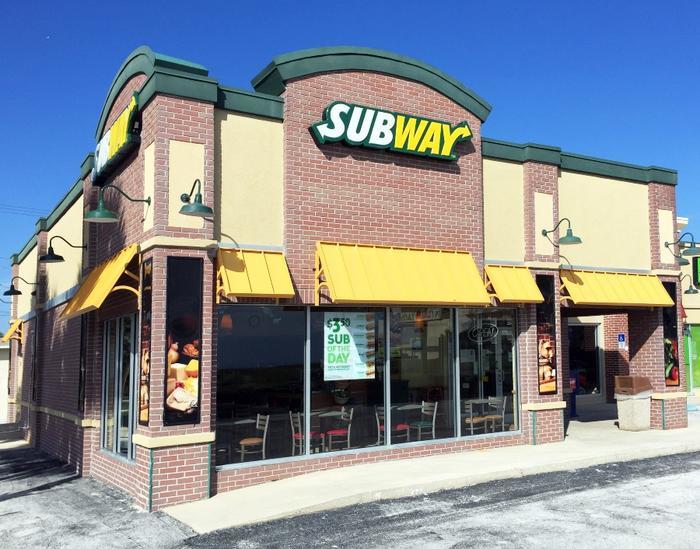 Subway is the latest fast food chain to offer a plant-based "meat," partnering with Beyond Meat to introduce a meatless meatball sub.
The move follows Burger King'sintroduction of a meatless Whopper, which use plant-based patties from Impossible Foods instead of beef.
Subway will test the fake meat sandwich at 685 locations in the U.S. and Canada beginning next month, using Beyond Meat's product to make a Meatball Marinara sandwich. Beyond Meat currently sells its product to Dunkin', Del Taco, and Tim Hortons.
The restaurant chain says the new sandwich will be similar to the current meatball sub, using the same marinara sauce and provolone cheese. It says the Beyond Meatball was specially created for Subway and offers 24 grams of protein per six-inch sub.
"Subway appeals to so many fans because we truly offer something for everyone," said Len Van Popering, Subway's chief brand and innovation officer. "Our guests want to feel good about what they eat and they also want to indulge in new flavors. With our new plant-based Beyond Meatball Marinara sub, we are giving them the best of both worlds."
Target includes meat-eaters
Subway cites research by the NPD Group which estimates that 70 percent of meat-eaters will substitute non-meat protein at least once a week. The company says it is hoping to encourage consumers to stop at a Subway more frequently.
According to CNBC, Subway is adopting the non-meat sandwich to "revive its struggling business." It notes that the company closed more restaurants than it opened in 2018 and has closed many more since. However, it remains a huge franchise with more than 25,000 locations.
Burger King is a believer in plant-based "meat." Its test marketing of the Impossible Burger Whopper at its St. Louis locations earlier this year led to a reported bump in business. Traffic at the test locations exceeded the fast food giant's national average by 18.5 percent. Foot traffic was up nearly 17 percent over the chain's national average for the same period.
Beyond Meat and Impossible Foods have garnered the most attention in the meat substitute space, and their success is likely to draw even more competitors. Nestle, which owns the Sweet Earth brand, recently announced its plant-based Awesome Burger, which will be sold in grocery stores starting next month.