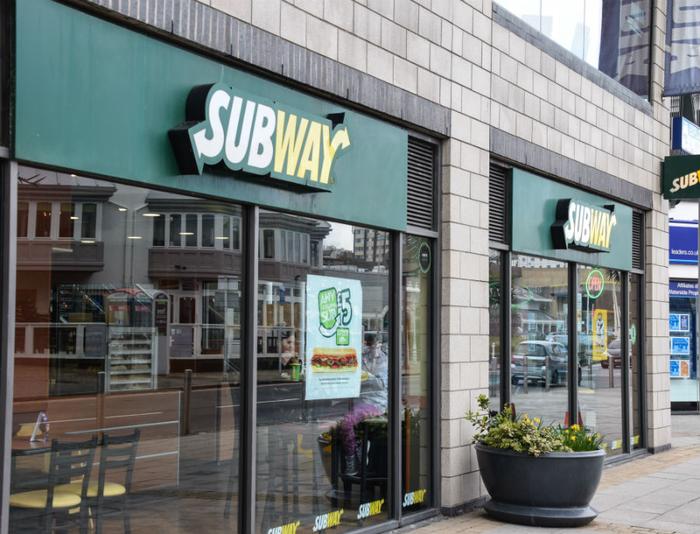 Subway will close 500 of its 26,000 U.S. locations this year but will open more than 1,000 stores overseas. The move is part of the company's revitalization plan, which will require franchise owners to invest more in their individual operations.
The international expansion plan will put Subway restaurants in Mexico, the U.K., Germany, South Korea, India, and China, CEO Suzanne Greco told Bloomberg.
"Looking out over the next decade, we anticipate having a slightly smaller, but more profitable footprint in North America and a significantly larger footprint in the rest of the world," Subway said in a statement.
Rebranding itself
Subway has been trying to rebrand itself in an effort to draw in more customers and kickstart sales, which dropped 4.4 percent last year due to competition from newer chains and other fast food options.
Subway had to shutter more than 350 U.S. stores in 2016. The year prior, the company had taken a public relations hit when former spokesman Jared Fogle pleaded guilty to charges of child pornography and crossing state lines to pay for sex with minors.
In 2017, the company closed another 800-plus locations.
"People are voting with their feet. They don't want what Subway has to offer," Bob Phibbs, CEO of the New York-based consultancy The Retail Doctor, told USA Today. "They've been closing stores for a long time. They're hoping to make this up internationally."
The chain plans to revamp its stores by adding self-service kiosks and more comfortable seating, as well as Wi-Fi and USB charging ports.
Subway launched a new line of wraps earlier this year and a loyalty program, called Subway MyWay Rewards. Last Summer, Subway started redesigning the look of its stores. The company moved away from its old "Tuscany" design and introduced a brighter aesthetic inspired by fresh vegetables.