---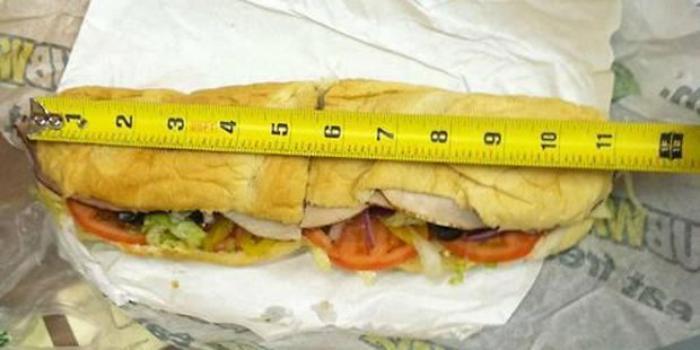 How long should a foot-long sandwich be? In settling a class action lawsuit, Subway says its foot-long sandwiches will now be at least 12 inches long. Oh, and its six-inch subs? They'll be six inches long.
This may all sound quite logical, but a photo that went viral on Facebook and elsewhere a few years ago showed a "foot-long" Subway sub next to a tape measure, which showed it to be not 12 but 11 inches long.
Subway said its training materials and operating protocols had "previously allowed for a small tolerance in the size of a footlong sandwich" but that no such deviation will be tolerated any longer.
In a 79-page settlement agreement, Subway has agreed to a number of consumer protection measures, including:
Instituting or maintaining a requirement that franchisees use a tool for measuring bread ... to help ensure that bread sold to customers is either 6 or 12 inches long. 
Numerous lawsuits were filed by hungry attorneys in 2013, each alleging a mixed grill of wrongs including that old standby, deceptive marketing practices.
So what do consumers get out of this? Well, maybe justice, but that's all. There'll be no checks or coupons. There is, after all that litigating, still no free lunch. 
---