---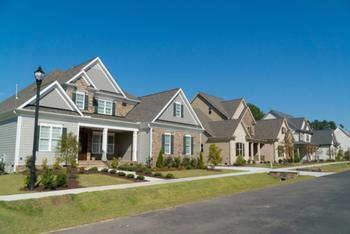 A few years ago, Millennial homebuyers were eager to live in the city. They liked the idea that they could walk to movie theaters, restaurants, and shopping centers.
But as more of them have started families, the suburbs are looking a bit more attractive these days. Realtor.com reports a number of suburban communities have become real estate hot spots in their own right, fueling price rises outside the city core.
The housing marketplace singles out Northeast/Montebello, Colo., a Denver suburb; Wylie/St. Paul, Texas, a suburb of Dallas; and Dublin/Dougherty, Calif., a suburb of San Francisco, as the nation's most prominent suburban hotspots.
Meccas for young families
"Suburbs are traditionally viewed as Meccas for young families, willing to trade in shorter commute times and urban nightlife for better schools and larger homes," said Jonathan Smoke, realtor.com's chief economist.
But Smoke says the relationship between the suburbs and urban areas is intertwined. As urban home prices have shot up in recent years, and inventory levels have tightened, the more affordable suburban home prices have started to look a lot more attractive.
"Our analysis indicates 50 percent of buyers planning to purchase a home this spring indicated they preferred a home in the suburbs," Smoke said.
Proximity to the city
But the analysis also shows that what often makes a suburb appealing to homebuyers is its proximity to an urban area, and ease of getting back and forth. Smoke says the suburbs that made the list are located just outside urban centers, which are themselves hot housing markets.
The suburbs on the list have also enjoyed recent explosive growth. They've seen an average of 18.8% household growth over the last seven years. That edges out the growth in other suburban and urban neighborhoods.
In some Sunbelt metros, the growth of suburban households has far outpaced urban growth. The realtor.com analysis found suburban areas of Austin, San Antonio, Oklahoma City, Jacksonville, and Houston grew by 18% to 27% between 2010 and 2017. That compares to just 7% to 16% for those metros' urban areas. Nationwide, population growth in suburbs exceeded urban population growth in 33 of 50 metros.
Realtor.com says the suburbs on its list are among the top 8% when it comes to the hottest real estate Zip Codes in the country. It says these homes received 1.6 times more views on realtor.com than the typical home in the study.
---