---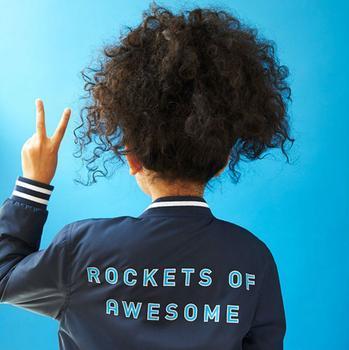 There's a subscription box service for every need, it seems. From food and wine to beauty products and pet supplies, consumers can choose from a variety of items to have shipped to their door each month.
Subscription box services like StitchFix and Warby Parker -- which offer shoppers the luxury of being able to try on a selection of clothing or eyewear right at home -- have been highly successful in recent years.
It's clear to see that adult consumers would rather spend their time elsewhere rather than roaming the halls of a crowded shopping mall, and the same most definitely holds true for kids.
Now, a new subscription box service may take some of the fuss out of shopping with kids. 
Caters to kids' style
Rockets of Awesome is a kids clothing subscription service that promises a painless shopping experience. Instead of dressing rooms and shopping mall heel-dragging, kids can simply try on 11 items of clothing and one fun accessory right at home.
One box, filled with items ranging in price from $12 to $36, is sent to parents' homes four times a year (one box per season). Any items of clothing that aren't quite right can be sent back for free.
Increasing the probability that the items in the box will suit a kid's style preferences can be accomplished in just a few keystrokes. An online questionairre has parents answer questions about their children's style preferences, including likes and dislikes and favorite colors.
Comfortable and cool
After Rockets of Awesome gets a feel for a kid's style, needs, and preferences, a personal shopper selects items from the company's own apparel selection (all items are designed and produced by the company, which keeps costs low).
"All the clothes are super stylish," founder Rachel Blumenthal tells TechCrunch. "But they're also super comfy. The pants are lined with a t-shirt material to make them soft, and the sweatshirts are extra cozy and stretchy."
Comfort is key when it comes to kids clothing, she notes -- but clothing that is both comfortable and put-together looking is the sweet spot. Blumenthal believes Rockets of Awesome has perfected the happy, wearable medium. 
The site is now live and ready to accomodate back-to-school shopping needs. It offers boys and girls clothing in sizes 2 through 14.
---