---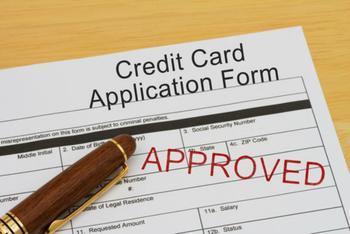 The latest Experian Market Intelligence Brief shows the financially-weakest consumers in the U.S. are getting more access to credit.
The report reveals that in the first half of this year, credit limits for consumers in the subprime and deep subprime categories totaled $6.4 billion. That amounts to the largest amount of available credit to those groups in the last five years.
This is consistent with a report last month by Liberty Street Economics, a group affiliated with the Federal Reserve Bank of New York, which reported subprime consumers had increased their use of credit cards.
That can be a double-edged sword. On the plus side, subprime and deep subprime consumers are the most likely to take out a payday loan, which can begin a spiral of unending debt. Having access to a credit card for an emergency expense, if managed properly, can be a good thing.
On the downside, and what may worry some policymakers, is the fact that subprime debt has gotten out of control in the past. The housing bubble was fueled in part by people buying homes they couldn't afford, using subprime mortgages that had low payments at first but higher payments later on. That led to the collapse of the housing market.
Mixed results
The Experian report shows mixed results in that area. Credit card delinquencies in the first half of 2016 are up 7% over the first half of 2015. However, when spread over five years, subprime delinquencies are down sharply.
Overall, the report's authors say all consumers are doing a good job of meeting their credit card commitments since delinquency rates have fallen by 43% from the second quarter of 2011 to the second quarter of this year.
"Consumers credit card behavior improved since exiting the recession as evidenced by the growth of credit card limits in particular among the subprime credit card market," said Kelly Kent, vice president of Experian Decision Analytics. "Yet, even with the solid improvements, the year-over-year figures indicate a slight increase in delinquency rates."
Looked at geographically, credit card delinquency rates improved by double-digits in 32 states over a five-year period. Consumers in Washington, California, and Oregon improved the most, followed by New Hampshire and Hawaii.
---