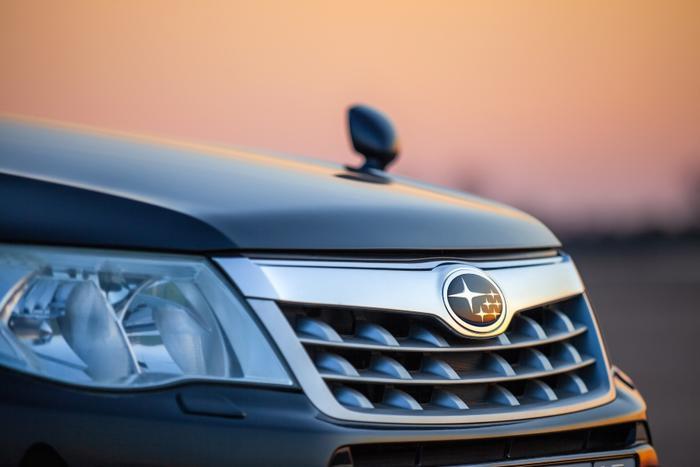 With fewer people shopping for cars lately, the competition for consumers' auto spending is as fierce as ever. New research from Kelley Blue Book (KBB) suggests Subaru is the brand that has a strong edge.
The Japanese carmaker was number one in key attributes in KBB's 2020 Brand Image Awards' broadest category -- non-luxury brands. Subaru was named "Best Overall Brand," "Most Trusted Brand," and "Best Performance Brand."
In other key sectors, Honda was named "Best Value Brand," GMC earned honors for "Most Refined Brand," and Dodge was named "Best Car Styling Brand."
"Building brands that leave positive impressions with car shoppers is of the utmost importance to automakers who wish to stand out and succeed in an increasingly crowded marketplace," said Isabelle Helms, vice president of research and market intelligence for Cox Automotive. "Delivering products that are compelling to shoppers and backed by solid marketing communications, has proven to influence purchase considerations and outcomes.
Car sales are down
Standing out may be more important than ever because the coronavirus (COVID-19), which has thrown millions of Americans out of work, has put a huge dent in new car sales. While GM's March decline in sales was limited to just 7 percent, Mazda saw its sales fall 42 percent.
Subaru, notwithstanding its strong brand, saw its sales plunge by 47 percent in March. But even with the loss of business, Subaru reported that its dealers have volunteered in their local communities by offering shopping services for seniors, supporting local blood drives, and contributing to food banks. Things like that, of course, could help explain why its brand resonates with consumers.
'Commitment to their customers'
In an analysis of Subaru reviews posted at ConsumerAffairs, consumers generally express approval of the brand, even when they have encountered issues with their vehicles. Bill, of Dunnellon, Fla., seems typical of Subaru owners.
"Not only do I love my Subaru, but I sincerely appreciate Subaru's commitment to their customers," Bill wrote. "Of course I'm not talking about the dealers, but Subaru Corporate HQ In NJ. Whenever I've hit a snag with the dealership, HQ has been there to help."
In other categories, Toyota drove off with "Best Overall Truck Brand" for the second straight year while Tesla claimed "Best Overall Luxury Brand."
In fact, Tesla nearly swept the luxury award categories for 2020, its first year in the winner's circle. Besides the overall award, Tesla also claimed "Best Value Luxury Brand," "Most Refined Luxury Brand," "Best Performance Luxury Brand," and "Best Car Styling Luxury Brand."