---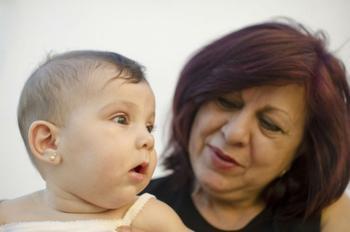 Grandmothers often make the best -- and most willing -- babysitters. For many families, grandma even takes the place of day care during the workweek.
It's a dream scenario (or so it would appear), teeming with intergenerational bonding opportunities and financial perks for mom and dad. Plus, studies show that when a child is under grandma's care, it reduces their risk of injury by half compared to organized day care.
But as it turns out, this arrangement might not be quite the win-win it seems. Too much caregiving could have some less-than-desirable effects on grandma's brain.
Benefits and risks
A Women's Healthy Aging Project study -- published in the online journal Menopause -- finds that grandmothers who care for their grandchildren once a week experience a boost in mental sharpness.
Some of the brain benefits included lowered risk of developing Alzheimer's disease and other cognitive disorders. Researchers say this finding could be tied to a larger body of research that finds regular social interaction can help seniors stay mentally healthy. 
But grandmothers who dedicate five or more days a week to caregiving may experience the opposite effect: a duller mental state with more memory and cognitive problems.
The researchers speculate that highly frequent grandparenting may predict lower cognitive performance -- but the effects of excessive caregiving may also have something to do with mood. The more time grandmothers reported spending with their grandkids, the more they felt that the children had been demanding of them. 
Effects on future health
The study -- which included 120 grandmothers ages 57 to 68 -- could play an important role in helping researchers determine the psychological impact of playing caregiver among post-menopausal women.
"Because grandmothering is such an important and common social role for post-menopausal women, we need to know more about its effects on their future health," said NAMS Executive Director Margery Gass MD. "This study is a good start."
The researchers hope to discover the full scope of cognitive effects produced by post-menopausal caregiving through further studies with larger samples of seniors. 
---