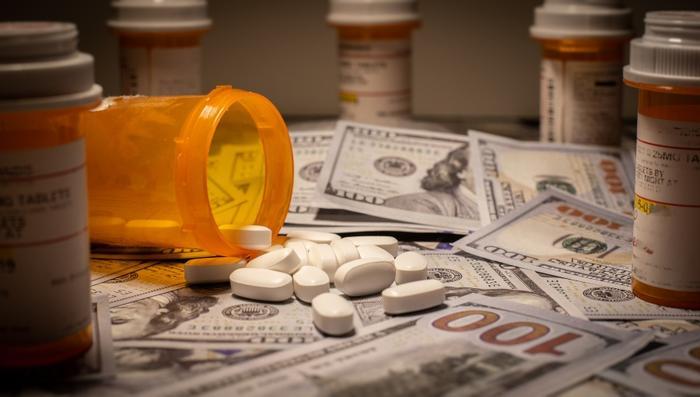 As the opioid crisis rages on, researchers from the American Addiction Center (AAC) have released a new study showing which U.S. counties have the highest opioid prescription rates. 
In 2017, doctors issued 191,218,272 opioid prescriptions. While that figure represents a slight drop from the 200,000,000 opioid prescriptions that were issued every year from 2006 to 2016, opioid prescription rates are still troublingly high -- especially since about 20-30 percent of people who take prescription opioids misuse them. 
Using data from the Centers for Disease Control and Prevention (CDC), researchers from the ACC compiled data that sheds light on which counties in the United States prescribe the most opioids. 
These were the top opioid prescribing counties in 2017, according to the group:
Norton City County, Virginia has the most opioids prescribed to its residents, with a prescription rate of 396.1

Owsley County, Kentucky, had only 150 fewer prescriptions than Norton City County. 
The following counties had the lowest amount of prescribed opioid prescriptions: 
The District of Columbia with 28.5 prescriptions per 100 people

Hawaii County, Hawaii with 58.4 prescriptions

Windham County, Connecticut with 61 prescriptions
Other key insights
The study found that 17 of the top 100 opioid prescribing counties in the nation are in Virginia; 15 are in Tennessee; 14 are in Georgia; and 13 are in Kentucky. 
The top counties that prescribed the most opioids in general were all in Virginia. The AAC found that Norton City County, Galax City County, Martinsville City County, and Franklin City County produce 396.1, 345.0, 336.4, and 234.1 opioid prescriptions to their residents, respectively.
"Even though these counties are providing people with dangerous opioids, that is just the tip of the iceberg," the study authors said. 
According to CDC statistics, 68 percent of the more than 70,000 deaths attributed to drug overdoses in 2017 involved a prescription or illicit opioid.
"We're in the midst of a public health crisis, and it's important that we uncover the root causes of opioid addiction so we can help save lives," AAC researchers said. 
The full breakdown of which counties have the highest opioid prescription rates can be viewed here.