---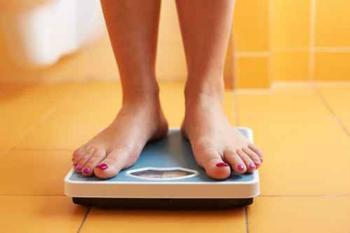 A new study shows that making small dietary and physical activity changes, at the very least, can have a big impact on weight management for young adults.
Researchers funded by the National Heart, Lung, and Blood Institute tracked the weight changes of a large group of individuals between the ages of 18 and 34 over the course of two to three years. They found that those who actively made small or large changes to their diet and physical activity were much more likely to lose or maintain weight, while those who were left to their own devices actually gained weight or became obese.
Making changes
The study was made up of 599 participants; half of these individuals were considered to be at a normal weight and the other half were overweight. All participants were asked to weigh themselves frequently and track any changes, but different groups of people were asked to do more with the information they gathered.
In the "small change" group, individuals were asked to track their weight and then make small lifestyle changes if they noticed any weight gain. These actions could involve small alterations to their diet or increasing physical activity – for example, making portions smaller at meals and electing to take the stairs instead of an elevator.
Another group, called the "large change" group, was asked to initially lose 5-10 pounds and then work towards maintaining that weight loss. Like the small change group, this could include anything from dieting changes to increasing exercise.
The control group of the study was asked to track their weight, but they were given a minimal amount of instruction about what to do with that information.
Crucial time of life
When the study period was over, researchers observed that members of the small change and large change groups were much more successful at preventing weight gain than the control group. The small change group averaged a weight loss of 1.2 pounds, while those in the large change group lost an average of 5.2 pounds over two to three years.
Those in the control group tended to drift in the opposite direction. By the end of the study, participants in this group gained half a pound on average; 20% of these participants became obese, while only 8% were able to maintain their weight.
The researchers believe that these results underscore the importance of making dietary and physical activity changes for young adults. They posit that maintaining a healthy weight during this time period is crucial because it is usually when a person puts on the most excess weight in their lifetime.
Additionally, the researchers believe that making these changes at this stage of life may help pass on healthy habits to younger generations, allow individuals to avoid obesity, and make it easier to manage weight when consumers get older.
The full study has been published in JAMA Internal Medicine. 
---