---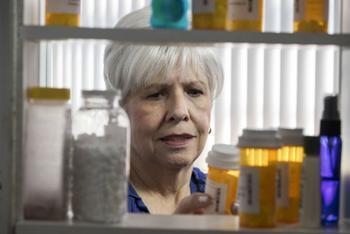 As we age, the number of medical issues that we become susceptible to tends to increase. As a result, seniors often have to take several prescription medications in order to stay healthy – but are those medications being taken properly?
Maybe not, one study proposes. New research suggests that the majority of seniors who live independently do not take their prescriptions properly. The findings show that this can go both ways: some seniors take too many prescriptions at once, while still more underuse their prescriptions, which can put them at serious risk.
"Taking too many medications or unsafe medications are known to cause adverse health outcomes; however, we have shown that not taking essential, beneficial medications is more frequent and can be strongly associated with negative outcomes," said researcher Maarten Wauters.
Misuse and underuse
The study analyzed 503 community-dwelling seniors over the age of 80 for a period of 18 months. Over that time period, researchers monitored prescription drug habits, including the number of medications taken and any incidents of misuse.
After 18 months, Wauters and his colleagues found that 58% of the participants took five or more chronic medications on a daily basis. They note that taking this number of medications, without careful and proper administration, could be dangerous since seniors are more sensitive to prescriptions than younger people.
"Prescribing medications to older persons should be done after careful thought, balancing the benefits and risk of every medication at regular intervals," said Wauters.
Additionally, the researchers found that 56% of patients misused their prescription medications, while 67% underused them. When all was said and done, only 17% of participants were not affected by any kind of misuse or underuse.
Expert opinions
The researchers point out that having a dedicated clinical pharmacologist for senior communities could go a long way towards curbing abuse and improving health outcomes.
"Clinical pharmacologists can help prescribers to clearly assess misuse and underuse of medications in full knowledge of the patient, their comorbidities, and their medications. They can help to build electronic systems for constant monitoring of the quality of prescribing, using evidence-based criteria of potentially inappropriate prescribing," said Wauters.
The full study has been published in the British Journal of Clinical Pharmacology. 
---