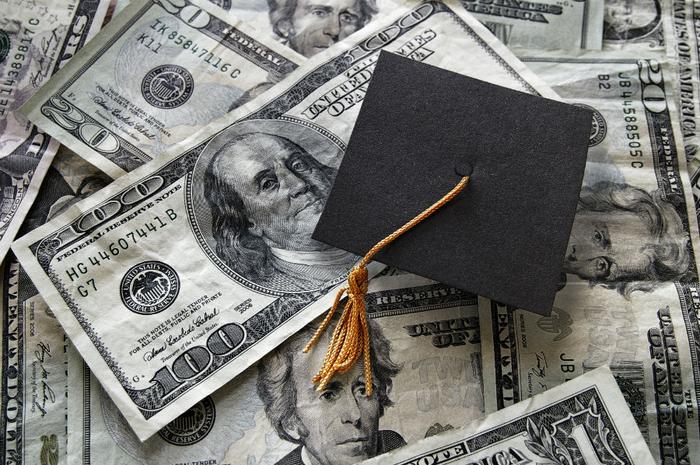 A study by Student Loan Hero shows students are taking out fewer loans to pay for their college education. But that doesn't mean they've taken jobs to pay for school -- the same study shows their parents are taking on more student loan debt.
Five years ago, students took out 85 percent of student loans. But in the 2017-18 academic year, they were 23 percent less likely to take on debt. Parents of undergraduate and non-degree students were 27 percent more likely to take out federal loans than they were five years ago.
The study cites data from the Department of Education that shows undergraduates borrowed $15.7 billion, a significant drop from the recent past when the outstanding loan total hit the $1.5 trillion mark.
The authors point out that some of the decline is because there were fewer students enrolled in the nation's colleges and universities. Much of the millennial generation has passed beyond the typical age for college enrollment.
Parents are stepping up
But it appears parents are taking on more financial responsibility for their children's education. The numbers show they borrowed $301 million more in 2017-18 than in 2012-13. At the same time, 5 percent of students had parents who took out Parent PLUS loans, a slight increase over five years ago.
But more parental debt may be just as troubling as rising student debt. The authors point out  that Parent PLUS loans aren't nearly as borrower-friendly as Direct student loans. They carry higher interest rates, and they're not eligible for most federal income-driven repayment plans.
So instead of young people struggling to repay student loans, that burden appears to be shifting to an older generation. The Pew Charitable Trust reports that about a third of American young people are currently paying off student loans.
As we reported this week, a survey by TD Bank found the average young student loan borrower is paying more than 20 percent of their take-home pay to service their student loan debt.