---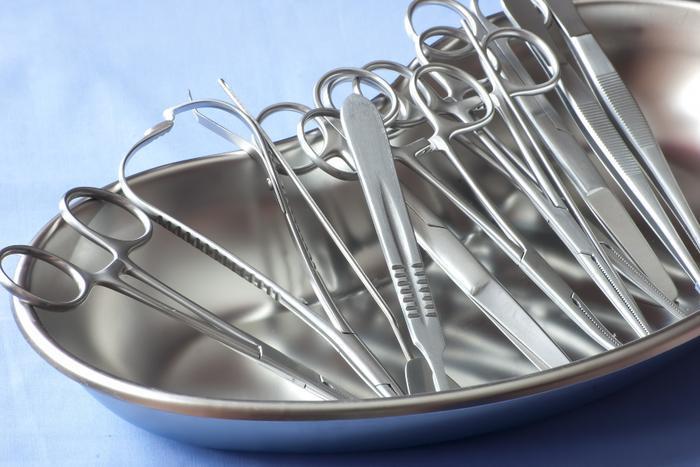 A hysterectomy is a surgical operation to remove a woman's uterus. It's fairly common, with more than 600,000 of the operations completed in 2003, though the number has declined sharply since then.
But even with the decline, a new study suggests women getting a hysterectomy don't really need it. Researchers at the University of Michigan say about 20% of these operations are not medically necessary.
The study in the American Journal of Obstetrics and Gynecology makes the case for seeking alternatives to the surgery that leaves women unable to bear children. The authors say there are plenty of good alternatives that are underused.
In fact, those alternatives may be largely responsbile for the recent declines in this operation. Even so, the researchers estimate 1 in 3 women in the U.S. will have undergone the operation by age 60.
Declining numbers
"Over the past decade, there has been a substantial decline in the number of hysterectomies performed annually in the United States," said senior author Daniel Morgan. "An earlier study found a 36.4% decrease in number of hysterectomies performed in the U.S. in 2010 compared to 2002. However, despite the decrease in numbers of hysterectomies in the U.S., appropriateness of hysterectomy is still an area of concern and it continues to be a target for quality improvement."
Why do doctors recommend a hysterectomy? The researchers say a majority – about 68% – are for benign conditions, like excessive or painful bleeding. An estimated 10% are to treat cancer.
In many of the benign cases the American Congress of Obstetricians and Gynecologists has recommended alternatives to hysterectomy – things like hormonal management or a minimally invasive gynecological procedure called operative hysteroscopy.
Missing alternatives
Just how often do doctors suggest alternatives to hysterectomy? The Michigan researchers looked at the medical records of 3,397 women who underwent hysterectomies for benign conditions. Upon examining the data they discovered that nearly 40% of women did not have documentation of alternative treatment before having the operation.
Fewer than 30% received medical therapy, while 24% had other minor surgical procedures before the hysterectomy.
When alternative treatment did occur, the patient was more likely to be younger – under age 40.
Underutilized
"This study provides evidence that alternatives to hysterectomy are underutilized in women undergoing hysterectomy for abnormal uterine bleeding, uterine fibroids, endometriosis, or pelvic pain," Morgan said.
A hysterectomy is a major surgery that is not without risk. According to the National Institutes of Health, risks include allergic reactions to medicines, trouble breathing, blood clots, bleeding, infection and injury to nearby body areas.
It can also be costly. The Healthcare Bluebook says a total abdominal hysterectomy normally costs close to $12,000.
Obviously the decision to have a hysterectomy is one to be made in consultation with your doctors. And it might not be a bad idea to seek a second opinion.
---