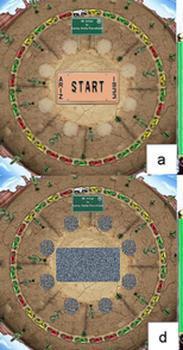 You think computer games rot your mind? Some might but a study conducted by the University of Iowa finds that a game called "Road Tour" (later renamed Double Decision) can actually speed up your CPU -- the one inside your head.
The study found that people 50 and older who played the game for just ten hours primed their mental processing speed, delaying cognitive declines by as many as seven years.
"We know that we can stop this decline and actually restore cognitive processing speed to people," says Fredric Wolinsky, professor in the UI College of Public Health and lead author on the paper published May 1 in the journal PLOS One. 
"So, if we know that, shouldn't we be helping people? It's fairly easy, and anyone can go get the training game and play it," Wolinsky said.
With an aging population, there's increasing concern about the natural slowdown in mental processing that accompanies aging. This loss of "executive function" translates to declining memory, attention span, perception and problem-solving.
Loss of executive function generally occurs as people reach middle age, although in many cases it begins in the late 20s.
Double Decision "challenge[s] your brain to improve the speed, size, and reliability of your useful field of view," according to a description of the game on PositScience.com.
"The game starts off with an assessment to determine your current speed of processing. Whatever it is, the training can help you get about 70 percent faster," says Wolinsky. He and his colleagues have no financial stake in the brain-fitness game.
In the study, 681 adults were divided into several groups. The groups that played the game at least 10 hours, either at home or in a lab at the university, gained, and retained, at least three years of cognitive improvement when tested after one year, according to a formula developed by the researchers. A group that got four additional hours of training with the game did even better, improving their cognitive abilities by four years, according to the study.
"We not only prevented the decline; we actually sped them up," Wolinsky says.
Field of view
"The game works by expanding the 'useful field of view.' Useful field of view is the area over which you can quickly and accurately see details when looking straight ahead," PositScience said. "A smaller useful field of view means it takes longer for your brain to notice what's in the periphery. A larger one means you can see more, and see it more quickly."
For the average adult, useful field of view begins to shrink with age. Certain clinical problems can also shrink useful field of view. 
Wolinsky's study was intended to measure whether games like Double Decision could widen a person's field of view.
The study was funded by the National Institutes of Health.