---
Parents might think that a brighter academic future waits for their teens on the other side of academia-related extracurricular activities, but a new study suggests that this isn't the case.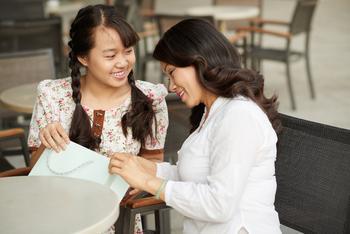 When it comes to inspiring teenagers to continue their education after the age of 16, researchers from the University of Warwick found that study time pales in comparison to spending quality time with mom and dad.
Taking part in cultural activities with parents -- such as going to museums, concerts, or galleries -- was found to be a bigger motivator than participating in homework clubs or other extracurriculars.
According to lead researcher Dr. Dimitra Hartas, associate professor in the Centre for Educational Studies at the University of Warwick, emotional closeness to parents and cultural capital are better predictors of an adolescent's academic aspirations.
Self-efficacy
Problem solving abilities were also a strong predictor of educational aspiration -- namely, the likelihood that a teen would consider GCSEs important.
Teens who didn't feel confident solving problems on their own were 30% less likely to rate gaining GSCEs as important. The researchers also found that participants with lower levels of self-efficacy were 18% more likely to choose not to continue their studies.
Emotional closeness to parents also played a big role in predicting whether or not an adolescent would rate GSCEs important. It did not, however, seem to have any significantly influence on a teen's desire to attend college or university. 
Cultural capital
Dr. Hartas and her team found that developing "cultural capital" also inspired teens to want to further their studies. Those who participated in various cultural activities with their parents were 23% less likely to consider getting a job instead of attending college after the age of 16.
According to Dr. Hartas, these findings showcase the importance of the filial dynamics and "raise the issue of reconsidering the role of the home environment as a web of emotionally and intellectually charged relationships between parents and children rather than an extension of the school day."
The full study, Young people's educational aspirations: psychosocial factors and the home environment, has been published in the Journal of Youth Studies.
---