---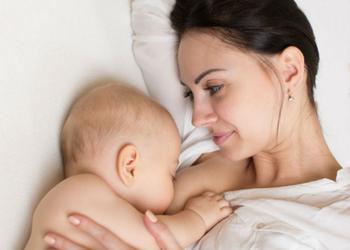 Raising a child who will become a competent, well-adjusted adult is the goal of most parents, but wading through the ever-deepening sea of child development research can be confusing. It seems as if a new, 'most effective' parenting style is introduced every day.
But one study suggests that parents may want to turn their attention toward sensitive caregiving. The study -- led by researchers at the University of Minnesota, the University of Delaware, and the University of Illinois at Urbana-Champaign -- finds that parents who practice sensitive caregiving during the first three years of their child's life may see them grow into a more successful adult.
The researchers define sensitive caregiving as, "the extent to which a parent responds to a child's signals appropriately and promptly, is positively involved during interactions with the child, and provides a secure base for the child's exploration of the environment." The study, which appears in the journal Child Development, finds an association between this type of parental attentiveness during a child's early years and their long-term social and academic success.
Followed over 30 years
Using information from 243 individuals born into poverty combined with data from the Minnesota Longitudinal Study of Risk and Adaptation, the researchers tracked how maternal sensitivity during the first three years of life affected people as adults (until age 32).
To kick off the study, the researchers evaluated mothers and babies in feeding and play situations during their first years. Later, they looked at their social and academic performance throughout childhood and adolescence. To conclude the study, the researchers had participants discuss their educational accomplishments and romantic relationships when they entered their 20s and 30s.
Those with mothers who were hostile, disengaged, or intrusive early in their childhood displayed lower test scores and poorer peer relationships (less likely to be marked by such qualities as loyalty, commitment, and intimacy). By contrast, the study found that participants who received sensitive caregiving early on functioned better socially and academically during their first three decades of life. 
"Altogether, the study suggests that children's experiences with parents during the first few years of life have a unique role in promoting social and academic functioning -- not merely during the first two decades of life, but also during adulthood," said Lee Raby, co-author of the study in a statement.
More research is needed to determine whether providing mothers with access to programs that support parental care can make a difference in children's long-term social and academic success. But for now, Raby says the study indicates that parents should simply recognize the importance of gentle nurturing and being attentive to their children's needs.
---