---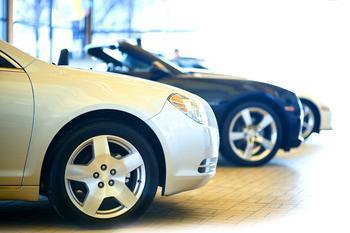 Consumers who purchase a new car this year can expect fewer problems and improved quality over any vehicle they might have purchased last year.
That's the bottom line in J.D. Power's 2016 Initial Quality Study, which found the quality of 2016 models improved 6%, compared to only a 3% increase in 2015. It's the biggest increase since 2009.
Korean automaker Kia led all contenders, earning the top spot in initial quality, the first time in 27 years a so-called non-premium brand finished first. Porsche was second, followed by Hyundai, Toyota, and BMW.
The rankings are based on problems with a car that might crop up during the first 90 days of ownership. The J.D. Power rating is determined by the number of problems per 100 vehicles – the lower the score, the higher the quality.
What is notable about the latest rankings is quality improved across all the categories J.D. Power measures, with 21 of the 33 brands showing improvement and one holding steady at last year's rate.
Highest quality ever
Renee Stephens, vice president of U.S. automotive quality at J.D. Power, says carmakers are now turning out some of the highest quality products the industry has ever seen. She says it hasn't happened by accident.
"Tracking our data over the past several years, it has become clear that automakers are listening to the customer, identifying pain points, and are focused on continuous improvement. Even as they add more content, including advanced technologies that have had a reputation for causing problems, overall quality continues to improve," Stephens said.
Among the major take-aways from the report, domestic brands had fewer problems than international carmakers, with the "Detroit Three" all posting year-over-year quality gains. It was the first time domestic models did better than imports since 2010.
At the same time, non-premium brands performed better than premium nameplates, although their margin was slim.
For carmakers, giving new owners a trouble-free 90 days pays off when it is time for a trade-in. J.D. Power reports 54% of owners who don't experience a problem in the first 90 days of ownership buy another model of the same brand.
For its part, Kia says its number one ranking is no surprise. It notes it entered the top 10 in 2013 and placed second in the rankings last year.
---