---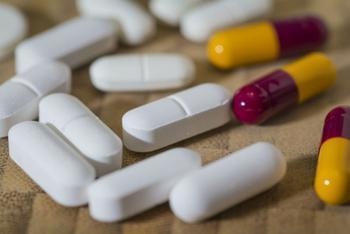 Physicians are compassionate people, and when their patients are in pain, they naturally want to provide them with as much relief as possible.
When powerful opioid-based prescription painkillers became available, doctors naturally prescribed them in large doses, thinking they were helping.
But amid escalating opioid abuse and overdose deaths and injuries, doctors – as well as health policymakers – are rethinking this. And here's some more ammunition to help them make a case for scaling back the use of these powerful drugs.
A survey by the Johns Hopkins Bloomberg School of Public Health suggests that more than half of patients who get opioids don't use them all for the prescribed pain relief. The leftover pills linger in medicine cabinets or are used for recreational purposes.
In the dark about what to do
The authors, writing in JAMA Internal Medicine, also found that nearly half of patients getting opioid prescriptions did not receive information about how to store them. The importance of keeping them out of the hands of children, or those who might misuse them, was also rarely explained.
Only about 7% of patients with leftover pills reported disposing of them through law enforcement-sanctioned programs.
Study leader Alene Kennedy-Hendricks says health care professionals failed at every level to understand how powerful these medications are. She contends the number of prescriptions, and the number of pills in the prescriptions, have contributed to the opioid epidemic.
"It's not clear why so many of our survey respondents reported having leftover medication, but it could be that they were prescribed more medication than they needed," she said.
Rising opioid deaths
The death of pop music star Prince on April 27 was ultimately ruled an accidental overdose of the opioid drug fentanyl, which he had been taking for back pain. But his death, while focusing attention on the danger of opioid drugs, is just one of many in recent years.
New York state officials report prescription opioid drug overdose deaths hit a record 1,008 in 2014, four times the number who died in 2005. But even rural states like Indiana and Maine have struggled with opioid addiction and overdose.
In March, Maine Attorney General Janet Mills reported that 272 residents of her small state died from opioid overdose deaths in 2015, an increase of 31% over 2014.
Also in March, the Centers for Disease Control and Prevention (CDC) urged doctors to reconsider prescribing powerful opioids, saying the risks often outweigh any benefit to the patient.
Meanwhile, patients have to do their part, too. Colleen Barry, senior author of the Hopkins study, says she was alarmed to see that patients are sharing their leftover prescription painkillers at such high rates, calling it a big concern.
"It's fine to give a friend a Tylenol if they're having pain but it's not fine to give your OxyContin to someone without a prescription," she said.
---