---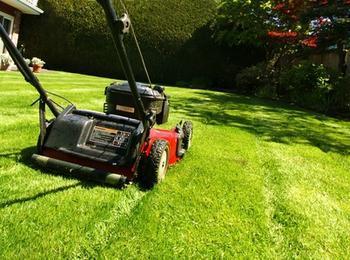 A lawn mower is one of those things that is inherently unsafe. It therefore requires great caution by users and bystanders, but a new study finds that's too often not the case.
The study, presented at the 2016 Annual Meeting of the American Academy of Orthopaedic Surgeons (AAOS) found that an "alarming" number of serious injuries still occur despite the many warnings, operating instructions, design modifications, and safety tips that accompany today's mowers.
Of the children injured, fully 53 percent required an amputation, the study found.
"We have to find a way to stop kids from being around mowers," said lead study author Douglas Armstrong, MD, director of pediatric orthopaedic surgery at Penn State Hershey Pediatric Bone and Joint Institute. "Many parents don't realize that the blade is such a forceful, blunt instrument -- even if it is hidden under the mower.
"These injuries are devastating to the kids and their families," said Dr. Armstrong.
Riding mowers
Researchers reviewed data from the Pennsylvania Trauma Outcome Study on the 199 children, ages 0 to 17 (mean age 8), admitted to a pediatric or adult trauma center between 2002 and 2013 with lawnmower injury. 
They found that boys accounted for 81 percent of the injuries and that 55 percent involved a riding mower. 
Accidents commonly involved children running behind a mower, slipping under the mower while riding as a passenger, and being struck by the mower blades when the machine was running in reverse.
Adults often did not realize children were nearby, the study found.
The study authors recommend the creation of a spring education campaign to remind parents on how to keep their children safe from lawn-mower injuries.
---