---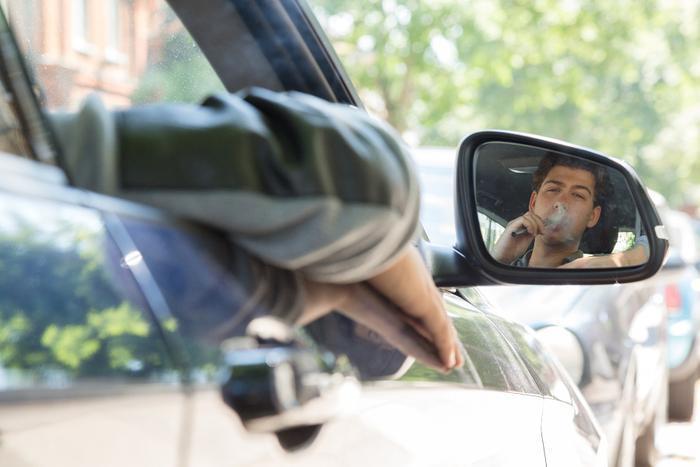 It sounds outlandish at first but evidence is mounting that tobacco smoke -- yes, including secondhand tobacco smoke -- contributes to obesity. So does air pollution from nearby streets and highways.
The latest study, this one from Keck Medicine of the University of Southern California (USC), shows increased weight gain during adolescence in children exposed to secondhand tobacco smoke or near-roadway air pollution, compared to children with no exposure to either of these air pollutants.
To add another teaspoon of doubt to commonly held beliefs, a new University of Missouri study finds that sugary drinks have little effect on adolescents' metabolic health.
"These beverages may not be as unhealthy for adolescents as previously thought, provided that kids stay active," said Jill Kanaley, professor and associate chair in the MU Department of Nutrition and Exercise Physiology. "That physical activity component is really critical in protecting against some of the negative effects of drinking large amounts of sugar-sweetened drinks demonstrated in previous studies."
Earlier this month, a study found that tobacco smoke caused changes in the mitochondria of cells, inhibiting the cells' response to insulin, paving the way for the metabolic problems that can cause obesity, type 2 diabetes and other serious health issues.
The latest tobacco study, being published in Environmental Health Perspectives, is one of the first to look at the combined effects on body mass index of exposure to both near-roadway air pollution and tobacco smoke. The effects were substantially greater in children exposed to both air pollutant mixtures than to either alone.
"Vehicle miles traveled, exposure to some components of the near-roadway air pollutant mixture, and near roadway residential development have increased across the United States over the last several decades corresponding to the epidemic of childhood obesity," said Rob McConnell, M.D., professor of preventive medicine, Keck School of Medicine of USC and lead author on the study. "The potential for near-roadway air pollution to be among several factors contributing to the epidemic of obesity merits further investigation."
The research builds on previous studies showing that exposure to secondhand smoke and particulate air pollution cause heart and lung disease.
Incidence has quadrupled
Childhood obesity has doubled in children and quadrupled in adolescents in the past 30 years, according to the Centers for Disease Control and Prevention (CDC).
Obese youth are more likely to suffer from health challenges, including high cholesterol, high blood pressure, diabetes, bone and joint problems, social stigmatization and self-esteem problems. Obesity for children is defined by the CDC as a BMI at or above the 95th percentile for children of the same age and sex.
The USC study examined exposure of more than 3,000 children to tobacco smoke during their mothers' pregnancy and to secondhand smoke, as well as air pollution effects from busy roadways, and looked for associations with body mass index.
The researchers estimated near-roadway pollution exposure, taking into account traffic volume, how close the children lived to roadways and predominant wind direction. At study entry, a parent-completed questionnaire was used to determine lifetime tobacco smoke exposure.
Sugary drinks
The Missouri study measured several aspects of metabolic health, including insulin sensitivity and cholesterol levels, after participants had consumed moderate amounts of either high-glucose or high-fructose beverages every day for two weeks.
The high-glucose drink contained 50 grams of glucose and 15 grams of fructose; the high-fructose drink contained 50 grams of fructose and 15 grams of glucose. In comparison, two 12-ounce cans of white soda contain about 50 grams of fructose, although the amount of sugar found in soft drinks varies by brand and type.
The researchers used armbands with electronic sensors to monitor physical activity of the participants, all of whom were healthy male and female adolescents ages 15-20.
Although some research has shown that consuming sugary drinks can have detrimental metabolic effects, Kanaley said that the results of these studies have been inconsistent. Previous research often has excluded adolescents and did not measure participants' levels of physical activity. In one of her previous studies, Kanaley found that increased physical activity diminished negative effects associated with high-fructose diets.
"Many parents of adolescents worry about their children's consumption of sweetened beverages," Kanaley said. "I certainly would recommend that they work to reduce their children's intake of sugary drinks, but it also is important for kids to remain active, especially if they are drinking a lot of sugary beverages. In our study, the female adolescents averaged around 8,000 steps per day, and the males averaged about 10,000 steps per day. These children weren't athletes, but they had active lifestyles."
Kanaley's article was published in the American Journal of Clinical Nutrition, was partially funded by a grant from the JR Albert Foundation, which provides support to nonprofit organizations promoting healthy living and wellness. Other MU researchers on the study included Ying Liu, Young-Min Park and Nathan Winn. Timothy Heden, who recently completed his doctorate at MU and currently is a postdoctoral fellow at East Carolina University, was listed as first author on the study.
---