---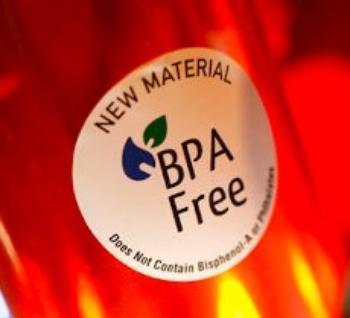 The evidence seems to be mounting that bisphenol A (BPA), a chemical found in food and beverage packaging, is not a very healthy substance, though it continues to be used in some applications.
Researchers at the NYU School of Medicine say BPA appears to be associated with a biomarker for higher risk of heart and kidney disease in children and adolescents. Their lab studies suggest even low levels of BPA can increase oxidative stress and inflammation that promotes protein leakage into the urine.
Dr. Leonardo Trasande, MD, MPP, associate professor of pediatrics and co-author of the study, says that's a biomarker for early renal impairment and future risk of developing coronary heart disease. A biomarker is an indicator of a biological state.
Study isn't definitive
"While our cross-sectional study cannot definitively confirm that BPA contributes to heart disease or kidney dysfunction in children, together with our previous study of BPA and obesity, this new data adds to already existing concerns about BPA as a contributor to cardiovascular risk in children and adolescents," Trasande said. "It further supports the call to limit exposure of BPA in this country, especially in children.
The Food and Drug Administration (FDA) last year banned the use of BPA in infant formula bottles and sippy cups used by children. By then, however, many manufacturers had stopped using it and some major retailers, such as Walmart, no longer sold plastic items for children that contain it.
BPA acts as a hardening agent in plastic. It was once quite common in water bottles but many bottlers have stopped using it. Manufacturers say the chemical provides an antiseptic function and it is still widely used in food containers, particularly as liners for canned food.
Cans are key
"Removing it from aluminum cans is probably one of the best ways we can limit exposure," Trasande said. "There are alternatives that manufacturers can use to line aluminum cans."
The study adds to the growing concerns about BPA, which studies have shown disrupts multiple mechanisms of human metabolism. A number of studies have focused on BPA's effect on human reproduction. A 2011 study found the widespread chemical causes lower fertility in mice.
A 2012 study found that exposure to BPA can affect adult learning and another study last year suggested exposure to BPA can last generations. It prompted Campbell's Soups last year to announce it would phase out BPA use in soup cans.
On the money
A 2011 study even found that BPA from grocery receipts showed up on the world's currency.
Children in the U.S. are exposed to the chemical early in life and surveys have shown that by age six nearly 92 percent of children have some trace of BPA in their urine. Its use has been banned in the European Union and Canada.
While banning it in children's bottles and cups, the FDA says the amounts of BPA used in food packaging is not harmful to humans.
---