---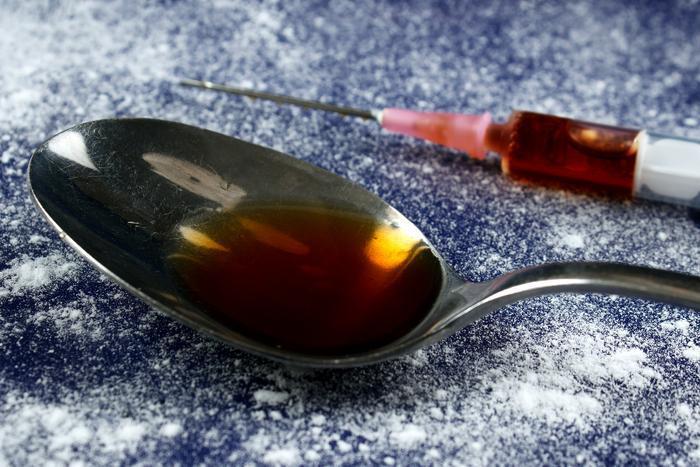 The rise in the use of heroin in the U.S. has alarmed both law enforcement and public health officials.
The shocking overdose death of actor Philip Seymour Hoffman in February has focused attention on the problem, but officials say it was already at crisis levels by then.
The previous month, in his "State of the State" address, Vermont Gov. Peter Shumlin warned lawmakers that not only had the drug invaded their tranquil state but was getting out of control.
"It is a crisis bubbling just beneath the surface that may be invisible to many, but is already highly visible to law enforcement, medical personnel, social service and addiction treatment providers, and too many Vermont families," he warned.
Since then it seems to have only gotten worse. The Upstate New York Poison Center recently reported that number of heroin overdoses in 12 upstate New York counties jumped 417% from 2009 to 2013. In one county – Onondaga – the number rose from 14 in 2009 to 84 last year – in 2013, a 500% increase.
Going mainstream
Heroin was once largely a problem among hard core drug addicts, who prized the drug for its intense high. Today, young middle-class suburbanites are the ones getting hooked and, quite often, dying of an overdose.
Researchers at Washington University School of Medicine in St. Louis say they know why. Writing in JAMA Psychiatry, they contend that heroin is not just prized for its powerful euphoric effects, but also because it is dirt cheap. Cheaper than prescription drugs.
"In the past, heroin was a drug that introduced people to narcotics," said principal investigator Theodore J. Cicero, PhD. "But what we're seeing now is that most people using heroin begin with prescription painkillers such as OxyContin, Percocet or Vicodin, and only switch to heroin when their prescription drug habits get too expensive."
To get their answers Cicero and his team went straight to the source. They gathered data from 9,000 people at more than 150 drug treatment centers.
Nearly a third – 2,800 – listed heroin as the primary drug they abused. When asked why they chose heroin, many said the drug was plentiful and inexpensive. If they were using illegal prescription drugs, addicts found they could get high for a lot less.
"The price on the street for prescription painkillers, like OxyContin, got very expensive," Cicero said. "It has sold for up to a dollar per milligram, so an 80 milligram tablet would cost $80. Meanwhile, they can get heroin for $10."
Crackdown on prescription drug abuse
Prescription pain killers have been the object of stepped-up enforcement efforts in recent years, in an effort to control their abuse. Since 2010, for example, OxyContin was reformulated to make the pills more difficult to crush or dissolve.
Not only was it more expensive, it was also harder to snort or shoot up. But Cicero, a professor of neuropharmacology in psychiatry, said that didn't solve the problem.
"As we made it more difficult to use one drug, people simply migrated to another," he said. "Policymakers weren't ready for that, and we certainly didn't anticipate a shift to heroin."
Entirely new market
And the shift has been greatest among white suburban youth, who have little knowledge of or experience with heroin. It's been 40 years or more since heroin overdose deaths were commonplace.
Now they are, not in inner cities as in the past but in suburban and rural areas, where a new crop of young users are taking the drug – and the risk. The big question, says Cicero, is why?
"The overdose deaths and hospitalizations are symptoms of a problem that we really need to deal with," he said. "You can't effectively treat people or prevent addiction unless you know why they are taking drugs, and we don't really have a handle on that yet."
Adding to the problem is the fact that the heroin invading rural and suburban areas today is extremely powerful – perhaps the most powerful opiate ever created. Even if users think they are aware of the risks and are being careful, they can still die.
---