---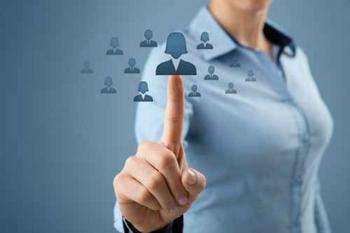 Despite closing the education gap with men, some advocates say that women still aren't getting equal access to quality jobs and government representation.
A global study of gender equality finds that women have reached 90% of the education held by men, but only 70% of their rate of employment. Political representation -- though it has increased compared to men (from 14% in 1990) -- remains a meager 25%.
Findings from a University of Vermont study challenge the assumption that education translates into equal access to high-paying jobs. Furthermore, it points to a need for greater policy interventions that could help close political and workplace gender gaps.
The study's author, Stephanie Seguino, says that holding onto the belief that markets will fix these gaps is a fallacy -- one that fails to account for centuries-old gender norms and male hierarchies.
"Clearly, education alone is not enough to solve this problem," says Prof. Seguino, a University of Vermont Economist. "We need concrete policy tools to break down gender barriers, because the market's 'invisible hand' is not working."
Two key reasons
The study, published in the Journal of African Development, offers two main reasons for women's lower employment and income.
The first reason is that women experience greater exclusion from high-paying jobs; the second is that a disproportionate amount of unpaid household work is attributed to women (which includes care for children and aging parents).
To help fix the problem, Seguino suggests policy changes in public spending that include affordable childcare, paid parental leave, affordable daycare, and possibly even gender quotas.
Canada's recently adopted gender quota, Seguino notes, helped to increase female government representation to 50 percent overnight.
Potential conflict
Seguino says that leveling the playing field could very well come with some hiccups. As women's employment increases, so does the potential for gender conflict.
She asserts that manufacturing declines may lead to male job losses, which can then threaten men's role as the breadwinner. Taking a lower paying job presents a "challenge to their gender identity," says Seguino, adding that it can create a gender conflict that many are reticent to discuss. She says that it is imperative, however, that policymakers address the issue.
"We won't have the political support for the investments and policy changes needed to improve women access to work, if it's assumed that policy makers are promoting women's wellbeing by making men worse off," she concludes.
The full report, "Global Trends in Gender Equality," can be found here.
---