---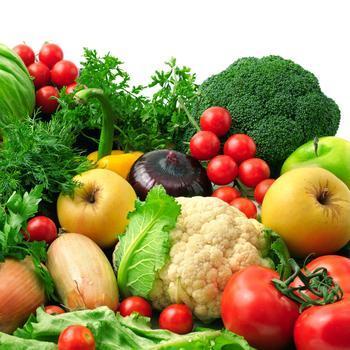 When two conditions are associated with each other, it's tempting to think there's a cause-effect relationship, although researchers caution that's not always the case.
A prime example is a new study that finds vegetarian diets are associated with reduced death rates. The report, published Online First by JAMA Internal Medicine, a JAMA Network publication, summarized a study of more than 70,000 Seventh-day Adventists and found a lower death rate among those who followed a vegetarian diet.
"Some evidence suggests vegetarian dietary patterns may be associated with reduced mortality, but the relationship is not well established," the study notes, observing that vegetarian diets have been associated with reductions in risk for several chronic diseases, including hypertension, metabolic syndrome, diabetes mellitus and ischemic heart disease.
73,000 subjects
Michael J. Orlich, M.D., of Loma Linda University in California, and colleagues examined all-cause and cause-specific mortality in a group of 73,308 men and women Seventh-day Adventists.
They assessed dietary patterns using a questionnaire that categorized study participants into five groups: nonvegetarian, semi-vegetarian, pesco-vegetarian (includes seafood), lacto-ovo-vegetarian (includes dairy and egg products) and vegan (excludes all animal products).
The study notes that vegetarian groups tended to be older, more highly educated and more likely to be married, to drink less alcohol, to smoke less, to exercise more and to be thinner.
There were 2,570 deaths among the study participants during a mean follow-up time of almost six years. The overall mortality rate was six deaths per 1,000 person years. The adjusted hazard ratio for all-cause mortality in all vegetarians combined vs. nonvegetarians was 0.88, or 12 percent lower, according to the study results.
The association also appears to be better for men with significant reduction in cardiovascular disease mortality and ischemic heath disease death in vegetarians vs. nonvegetarians. In women, there were no significant reductions in these categories of mortality, the results indicate.
"These results demonstrate an overall association of vegetarian dietary patterns with lower mortality compared with the nonvegetarian dietary pattern. They also demonstrate some associations with lower mortality of the pesco-vegetarian, vegan and lacto-ovo-vegetarian diets specifically compared with the nonvegetarian diet," the authors conclude.
What to do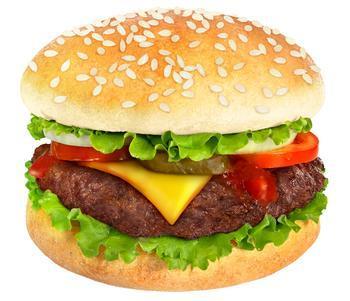 The conclusion? While more study may be needed, a reasonable person might want to consider eating a diet that includes more vegetables and less meat. While there may not yet be a definitive explanation of why the association exists, it's pretty clear that eating less meat is not likely to be harmful assuming one gets adequate nutrition from a vegetable-based diet.
In other words, the risk of dying from eating too many bacon cheeseburgers is a lot higher than the risk of dying from eating too few bacon cheeseburgers.
---