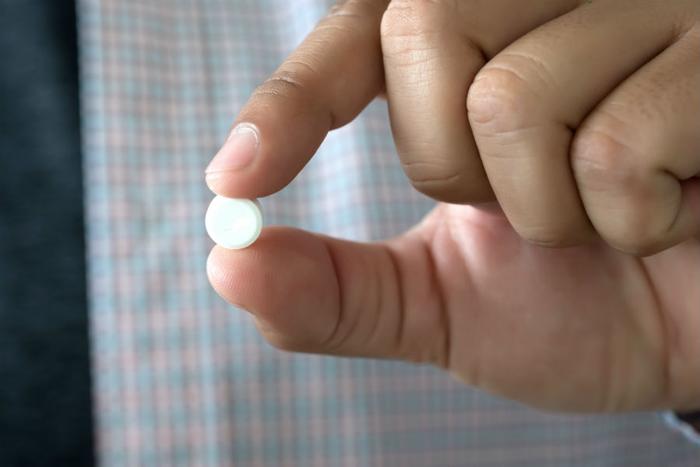 A new study using data from six million people has found a link between a common painkiller called Diclofenac and a higher risk of cardiovascular events.
Researchers found that Diclofenac -- which is also sold under other brand names, including Voltaren, Cambia, and Solaraze -- is associated with a higher risk of adverse events compared to other NSAIDS or acetaminophen.
"In our study, we found that diclofenac initiators were at increased risk of major adverse cardiovascular events – both compared with no NSAID initiation, initiation of paracetamol as an analgesic alternative to NSAIDs, as well as initiation of other traditional NSAIDs," the authors wrote in the British Medical Journal.
The drug is available both over-the-counter and via prescription. Today, it's one of the most widely used and routinely recommended drugs sold around the world. In fact, a 2013 study found that Diclofenac is categorized as an essential medicine in more than 70 countries.
Based on the study's findings, the researchers say diclofenac should not be available over the counter. And when prescribed, it should be accompanied by appropriate package warnings about its potential health risks.
Risk of adverse heart events
For the study, researchers looked at data from nationwide medical records and prescription registries, focusing specifically on adults in Denmark with at least one year of continuous prescription records before the study's start period in January 1996.
People who started taking Diclofenac for 30 days were found to have a 50 percent higher change of suffering heart attacks or strokes compared to people who didn't take it. Compared to people using ibuprofen, the risk of suffering from adverse events from diclofenac increased by 20 percent and 30 percent compared to those taking naproxen.
"While NSAID use previously was considered risk-neutral in short treatment periods and low doses, the risks were apparent even within 30 days and also for low doses of diclofenac," the study authors said.
Adverse events included irregular heartbeat or flutter, ischaemic stroke, heart failure, and heart attack.
Due to the fact that this was an observational study, no definitive conclusions can be drawn about cause and effect of using the drug. However, the study's sample size is larger than most previous studies on the issue and "provides strong evidence to guide clinical decision making," the authors said.
"Treatment of pain and inflammation with NSAIDs may be worthwhile for some patients to improve quality of life despite potential side effects," the authors wrote. "Considering its cardiovascular and gastrointestinal risks, however, there is little justification to initiate diclofenac treatment before other traditional NSAIDs."