---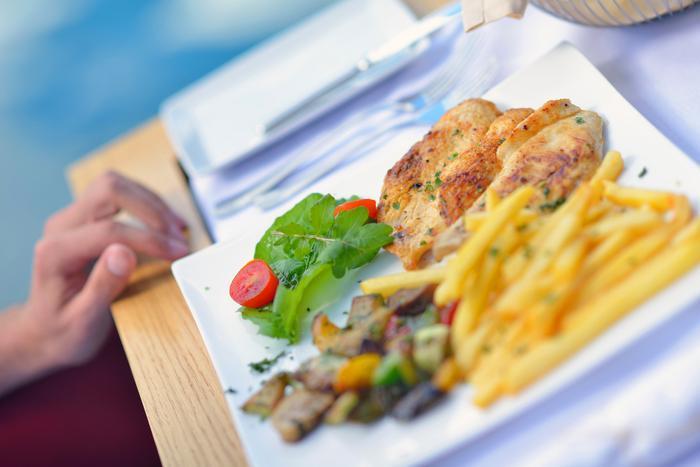 Americans know more about nutrition than ever before. Despite the sluggish economy, most are well able to afford to buy fresh, healthful food. And, thanks to constantly evolving efficiencies in agriculture, marketing and transportation, there is plenty of food available in just about any form anytime we want it.
It's that last item that may hold the clue to the continuing epidemic of obesity in the U.S. and other Western nations, a new RAND study finds.
After all, it's not just one group that's the problem -- we're all getting fatter. Old, young, educated, not so educated, active, sedentary, rich, poor, black, white and brown, we've been getting fatter at about the same rate for the past 25 years.
More food, more often
Since 1970, the average per capita consumption of calories of Americans has risen by about 20 percent, while at the same time there has been a sharp drop in the cost of food as a proportion of disposable income, according to a report published online by the journal CA: A Cancer Journal for Clinicians.
"Not only has food been getting cheaper, but it is easier to acquire and easier to prepare," said Roland Sturm, lead author of the report and a senior economist at RAND, a nonprofit research organization. "It's not just that we may be eating more high-calorie food, but we are eating more of all types of food."
Analyzing economic factors that contribute to obesity, Sturm and co-author Ruopeng An of the University of Illinois at Urbana-Champaign found that weight gain was surprisingly similar across sociodemographic groups and geographic areas, rather than specific to some groups. The findings suggest that the cause of obesity is driven by environmental factors that affect all groups, not just a few.
The RAND researchers say that Americans now have the cheapest food in history, when measured as a fraction of disposal income. During the 1930s, American spent about one-quarter of their disposal income on food, dropping to one-fifth during the 1950s. Today, Americans spend about one-tenth of their disposable income on food.
"Not only has the cost of food dropped, but it has become even more available," An said. "So a smaller share of Americans' disposable income now buys many more calories."
Meanwhile, Sturm and An say that effective economic policies to curb obesity remain elusive.
Imposing taxes on foods with low-nutritional value could nudge behavior toward healthier diets, as might subsidies or discounts for healthier foods. But political and popular support for such approaches has been low.
"The high cost of healthy food may not be the problem as far as obesity is concerned, rather it is the excess availability and affordability of all types of food," Sturm said. "We need to consider strategies that replace calorie-dense foods with fruits and vegetables, rather than just add fruits and vegetables to the diet."
---