---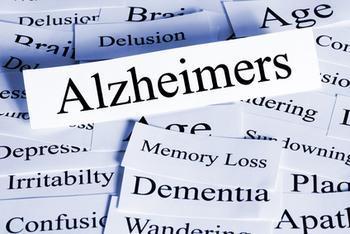 Alzheimer's disease strikes older adults, but increasingly, doctors think there are ways to identify young people who will be at risk.
The latest research is published in the online issue of the journal Neurology, and it reveals a genetic risk score that may identify those at risk of the cognitive illness long before any symptoms appear.
Elizabeth C. Mormino, PhD, with Massachusetts General Hospital in Charlestown, Mass., says there is an early stage of the disease that can last a decade or more without the appearance of symptoms.
"Given that current clinical trials are testing whether therapies can slow memory and thinking decline among people at risk for the disease, it is critical to understand the influence of risk factors before symptoms are present," Mormino said.
The study
The study looked at people with dementia and those without it, assigning each a numeric score based on the presence of high risk genes. The participants were examined for common Alzheimer's markers, including a decline in memory and thinking skills, clinical progression of the disease, and the volume of the hippocampus, which is the memory center of the brain.
The research team next looked at any links between the risk score and hippocampus size in 1,322 healthy, younger participants between the ages of 18 and 35.
Results
Even among older people who had no dementia – but who had a higher genetic risk – there was a stronger likelihood of worse memory and smaller hippocampus at the start of the study.
Over the three years of the study, a higher genetic risk score was also associated with greater longitudinal memory and executive function decline and clinical progression of the disease.
The risk score was also linked to overall disease progression, with 15 of 194 participants who were cognitively normal at the start of the study developing mild cognitive impairment or Alzheimer's disease. Of the 332 subjects with mild cognitive impairment at the start of the study, 143 developed Alzheimer's disease after three years.
Mormino concedes it was a small study, but she says further research could help doctors better identify people at high risk of dementia at a much earlier age and begin preventive treatments sooner.
---