---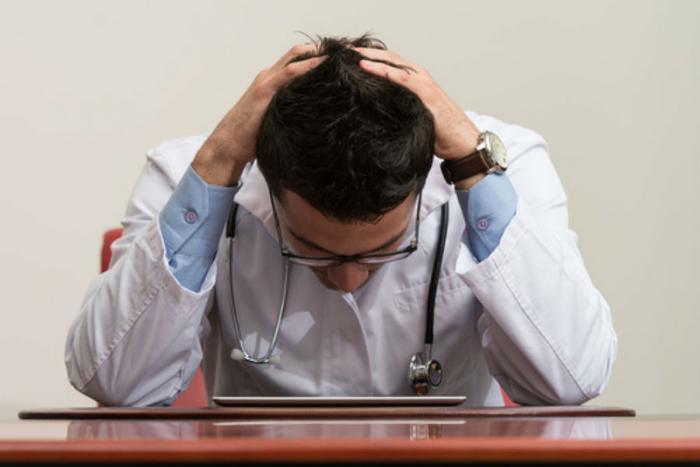 Increasingly, the mental state of the health care professionals treating U.S. consumers is being called into question.
A startling new study, published in the Journal of the American Medical Association, says more than one in four young doctors in the early stages of their careers may be suffering from depression.
The research team, led by a current resident at Harvard and a University of Michigan Medical School psychiatrist who specializes in studying physician mental health, suggests the grueling years of training for a medical career may deserve some of the blame.
This is obviously not a good thing for the young doctors, but beyond that it is also bad for the patients they care for -- both now and in the future. Depressed doctors are known to be more likely to make mistakes or give worse care.
Eyebrow-raising data
The researchers assembled data from 54 studies done around the world to conclude that 28.8% of physicians-in-training have signs of depression. What raised eyebrows was a small but significant increase in the rate of depression over the five decades covered by the study.
"The increase in depression is surprising and important, especially in light of reforms that have been implemented over the years with the intent of improving the mental health of residents and the health of patients," says Srijan Sen, M.D., Ph.D., senior author of the new study, and a member of U-M's Depression Center.
In other words, being a doctor should have gotten easier. However, that doesn't seem to be the case.
The years doctors spend as interns and in residency are marked by long hours, intensive on-the-job learning, low rank within a medical team, and a high level of responsibility for minute-to-minute patient care.
Burned out physicians
Another recent finding may lend support to the study's authors. In a follow up to a 2012 report that found 48% of physicians are suffering from burnout, Mayo Clinic researchers found the problem has gotten worse in the last three years.
"Burnout manifests as emotional exhaustion, loss of meaning in work, and feelings of ineffectiveness," said Tait Shanafelt, M.D. "What we found is that more physicians in almost every specialty are feeling this way and that's not good for them, their families, the medical profession, or patients."
The study concludes that when a doctor suffers from burnout, it leads to poor care, physician turnover, and a decline in the overall quality of the health care system. In the previous survey 48% of physicians met the burnout criteria, with highest rates occurring in the "front lines" — general internal medicine, family medicine, and emergency medicine.
---