---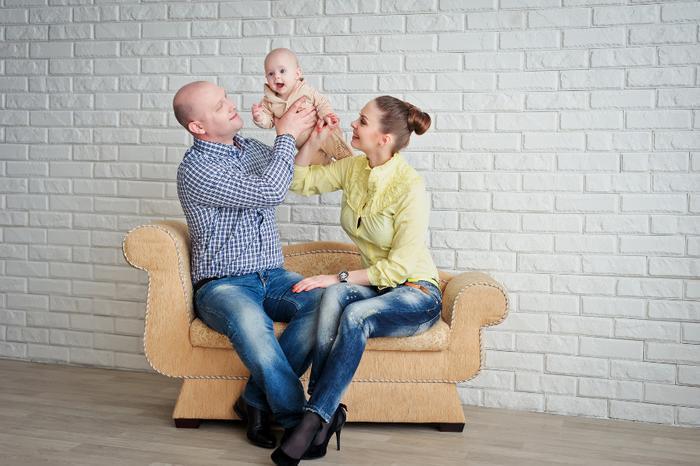 As Baby Boomers become grandparents, it means Millennials are becoming parents. In 2014, there were approximately 20.5 million parents 18 to 34 years old, making up nearly 30% of the Millennial population.
It's a natural part of the generational lifecycle and the children of Boomers are now having children of their own. Only something isn't quite right with this picture.
While it's true that young families have usually had to struggle to get ahead, this generation – coming of age in the wake of the financial crisis – appears to face an economic hill much steeper than recent generations.
Highest poverty rate in quarter century
A new analysis of U.S. Census data shows the depth of the problem. One out of 5 Millennial parents today lives in poverty. The survey found today's young parents are experiencing the highest poverty rates seen by any young parents over the last quarter century.
Young Invincibles, a non-profit advocacy group for young Americans, uncovered the poverty data in a study aimed at learning how Millennials cope with the demands on their time.
In their research they found Millennials face an unemployment rate that is over 40% higher than the national average, are seeing paychecks shrink, and face the prospect of repressed wages for years to come.
"They graduated from college with historically high student debt and have the lowest health insurance rate," the authors write. "They are the first generation in modern history to have higher poverty rates and lower incomes than their two preceding generations. Add a child into this mix and the challenges mount further."
Work harder, make less
Millennials with children typically work more hours than non-parents, but the authors say their inability to find a flexible work schedule can make career advancement difficult.
Then there is the cost of raising a child on wages that are often stagnant, at best. Raising children while trying to get an education adds even more pressure. The study finds young parents have a hard time caring for dependents, working to afford skyrocketing college costs, and finding time to study.
"Taken together, these economic challenges compound to devastating effect," the authors write.
Childcare costs
Childcare costs, by themselves, can be staggering. The report finds childcare costs varying dramatically by geography, ranging from $4,515 per year in Tennessee to $12,320 per year in Massachusetts.
The report quotes a young mother from Washington, DC as saying she had to sacrifice the quality of her childcare, simply because she could not afford better care.
"Good places do not have open spots; the good places that do are very expensive," she told Young Invincibiles.
The group's policy recommendations include finding ways to give Millennial parents a little more breathing room, primarily in 3 areas. The report calls for public policies that help young parents balance a demanding workplace, scarce time, and skyrocketing education and childcare costs.
The first step, it says, is finding ways to make "childcare more accessible and affordable, work more flexible, and education more achievable."
Thanks
Keep an eye on your inbox, the lastest consumer news is on it's way!
Unsubscribe easily whenever you want
---