---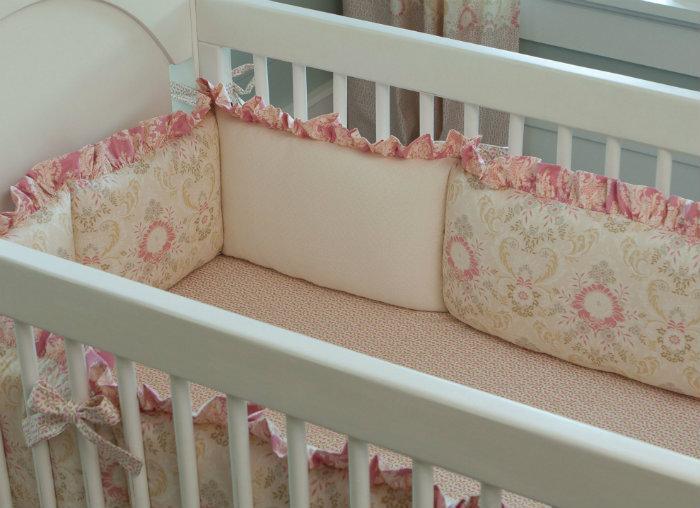 Baby crib bumpers are killing babies. That's the conclusion of researchers who have documented 23 deaths caused by crib bumpers from 2006 through 2012, three times as many deaths as in previous seven-year time spans.
And alarmingly, the researchers report, the lack of data gathered on crib-bumper deaths and injuries over the decades suggests that the actual number of related deaths and injuries is likely much larger than now known.
"Crib bumpers are killing kids," said senior author Bradley T. Thach, M.D., a professor emeritus of pediatrics at the Washington University School of Medicine and the author of a landmark study published in 2007 that first documented crib-bumper deaths. "Bumpers are more dangerous than we originally thought. The infant deaths we studied could have been prevented if the cribs were empty."
Thach and his colleagues say the bumpers should be banned. There are presently no federal regulations regarding crib bumpers. In 2012, a voluntary industry standard was revised to improve crib-bumper safety by limiting their thickness. And in 2013, the CPSC directed its staff to explore rule-making options but then did nothing.
Sole cause of harm
According to the new research, a review of CPSC data showed that 48 infant deaths from 1985-2012 were specifically attributed to crib bumpers. An additional 146 infants were involved in crib-bumper incidents in which the babies nearly suffocated, choked, or were strangled. The mean age of death was 4.6 months, with an age range of one to 22 months. Documents reviewed included death certificates, autopsy reports, death scenes, and other investigative records.
The findings indicate that in the majority of incidents studied, crib bumpers were the sole cause of harm, rebutting beliefs that other items also in the cribs -- such as blankets, pillows, and stuffed animals -- caused the deaths and injuries.
Most of the infants died due to suffocation because their noses and mouths were covered by a bumper or were between a bumper and a crib mattress. No other objects were between the infants' faces and the bumpers.
"When a baby's nose and mouth is covered by a bumper, the infant can suffocate when his or her airway becomes blocked, or from breathing oxygen-depleted air," Scheers explained. "So if bumpers had not been in the cribs, these babies would not have died."
Thach conducted the study with two former CPSC scientists, N.J. Scheers, PhD, former manager of CPSC's Infant Suffocation Project, and Dean W. Woodard, former CPSC corrective actions director.
The findings are reported Nov. 24 in The Journal of Pediatrics.
---