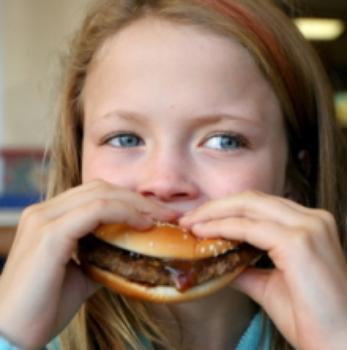 Just yesterday, University of Illinois researchers reported that fast food is not one of the primary causes of obesity in children. And now a University of North Carolina report finds that fast-food consumption is simply a byproduct of a much bigger problem: poor all-day-long dietary habits that originate in children's homes.
The study was produced by researchers at The University of North Carolina at Chapel Hill's Gillings School of Global Public Health and published in the latest issue of The American Journal of Clinical Nutrition.
The Illinois study found that the primary contributors to childhood obesity were inadequate sleep, a parental BMI that classifies the mom or dad as overweight or obese, and parental restriction of a child's eating in order to control his weight.
The UNC study's researchers found that children's consumption of fast food is only a small part of a much more pervasive dietary pattern that is fostered at an early age by children's parents and caregivers. The pattern includes few fruits and vegetables, relying instead on high amounts of processed food and sugar-sweetened beverages. These food choices also are reinforced in the meals students are offered at school.
Just one behavior
"This is really what is driving children's obesity," said Barry Popkin, PhD, whose team led the study. "Eating fast foods is just one behavior that results from those bad habits. Just because children who eat more fast food are the most likely to become obese does not prove that calories from fast foods bear the brunt of the blame."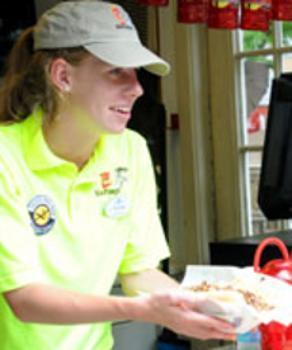 The study examined data acquired through the National Health and Nutrition Examination Survey between 2007 and 2010.
"The study presented strong evidence that the children's diet beyond fast- food consumption is more strongly linked to poor nutrition and obesity," said Jennifer Poti, doctoral candidate in UNC's Department of Nutrition and co-author of the study. "While reducing fast-food intake is important, the rest of a child's diet should not be overlooked."
Popkin said he is certainly no fan of fast-food consumption, but actually knowing where the problem originates is important if we are to invest in solutions that foster healthier habits, including reducing the consumption of sugary drinks and emphasizing more fresh vegetables and fruit.
"Children who rely on fast foods may tend to have parents who do not have the means, desire or time to purchase or prepare healthy foods at home," Popkin said. "This is really what is driving children's obesity and what needs to be addressed in any solution."