---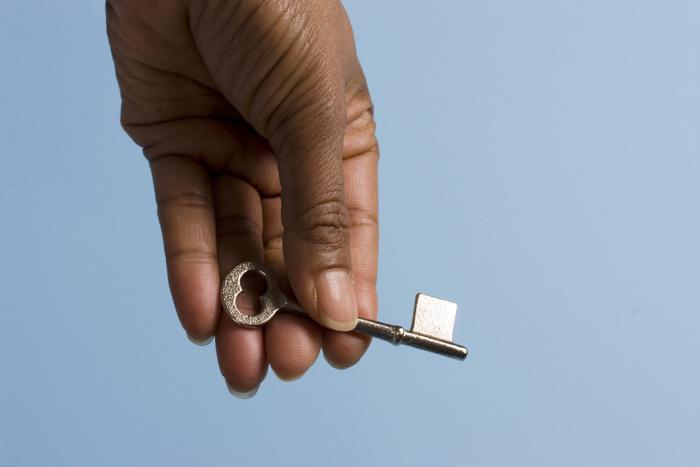 If African-Americans applying for a mortgage sometimes feel they aren't getting the best deal, they may be right, says Ping Cheng, a professor of finance at Florida Atlantic University's (FAU) school of business.
Cheng looked at the mortgage rates obtained by home buyers, then divided them up between black and white. He found that there is a wide disparity in the rates between black and white borrowers.
The rate differential averaged 0.29%, which would be an $18 a month difference on a 30-year mortgage of $150,000. Cheng's study found more financially vulnerable black women seem to get the highest rate.
A write up of the study and its results appears in the July 2015 issue of The Journal of Real Estate Finance and Economics.
Cheng and his fellow researchers, Zhenghou Lin, Ph.D., and Yingchun Liu, Ph.D., of California State University, Fullerton, found that the rate disparity mainly occurs to young black borrowers with low education, as well as those borrowers whose income and credit disqualify them for prime lending rates.
At the same time,among borrowers in the higher rate groups, black women seem to receive much more disparate treatment than black men.
Black women pay more
"Our finding is that there is a discrepancy between blacks and whites in terms of mortgage rates," Cheng said. "When we further dig into the data, we find that generally the low-income black women who are heads of households pay the highest. They are the most vulnerable to subprime lending and higher mortgage rates."
For African-Americans, this is not exactly breaking news. A 2006 study by the Center for Responsible Lending analyzed government data showing minorities tended to be saddled with higher cost subprime loans and found the disparity held up, even when factors like credit scores and down payments were considered.
Because the foreclosure crisis hit subprime borrowers especially hard, many African-American homeowners lost their homes.
In a 2010 analysis, published in the American Sociological Review, researchers Jacob Rugh and Douglas Massey argued that residential segregation created a unique niche of minority clients who were differentially marketed risky subprime loans that were in great demand for use in mortgage-backed securities that could be sold on secondary markets.
Highly racialized process
Although the rise in subprime lending and the ensuing wave of foreclosures was partly a result of market forces that have been well-documented, they argue the foreclosure crisis was also a highly racialized process.
The Florida Atlantic study found that, among women borrowers who fail to qualify for the low-rate prime mortgages, black women on average are charged a little over a half percent more than their white counterparts.
Cheng and his colleagues assume a $250,000, 30-year mortgage at the current prevailing rate of 3.75% per year, finding African-America women pay an extra $82.86 per month in mortgage payments.
To put it in context, Cheng says if that $82.86 per month was placed in some kind of savings or investment account earning a modest 2% per year, the balance would reach $40,825 when the loan is paid off at the end of 30 years.

"When all the traditional variables are controlled – similar mortgage product, similar income level, similar education level, similar shopping behavior – blacks overall as a group end up paying a higher rate on average," Cheng said.
Why does such a discrepancy exist? Cheng says the study was not set up to address that question. He says it's fair to say the results are consistent with racial discrimination, but it will take a different kind of study to prove it.
---