---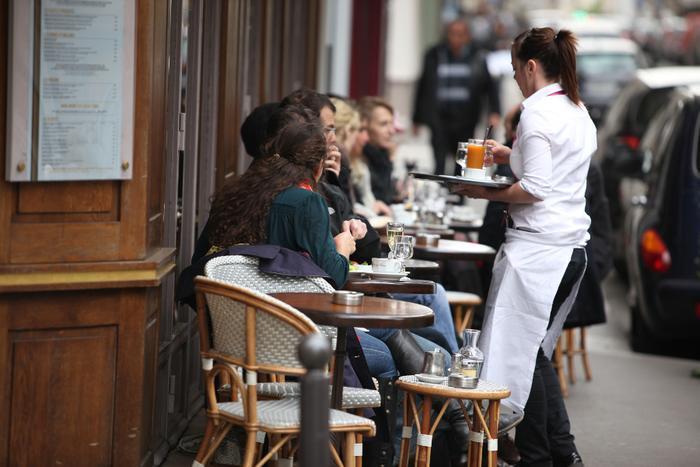 If you're a restaurant owner wondering why your delicious offerings always generate such negative commentary on review sites like Foursquare, Citysearch and others, well – maybe the problem is that your restaurant isn't as great as you think it is, sure.
But maybe the problem boils down to bad location, or even bad weather—say, if your restaurant's a failure in a rainy city like Seattle, maybe you'd do better in the Sun Belt. Or at least figure out a way to only operate on warm sunny days, when your customers are most likely to be happy.
A doctoral student at Georgia Tech (working with researchers from Yahoo Labs) inspected restaurant reviews from all over the country at all times of the year, and found a distinct correlation between the quality of restaurant reviews and how nice the weather is.
Foodies are also weather people
The published study, titled "Demographics, Weather and Online Reviews: A Study of Restaurant Recommendations," basically concluded that restaurant reviews written when it's rainy or snowy, "too cold" or "too hot" tend to be overwhelmingly more negative than reviews written on nice days, even when other variables are taken into account.
The study's lead author, doctoral candidate Saeideh Bakhshi, said: "People love to describe themselves as foodies. But in the end, it looks like we're all weather people, whether we realize it or not …. The best reviews are written on sunny days between 70 and 100 degrees. Science has shown that weather impacts our mood, so a nice day can lead to a nice review. A rainy day can mean a miserable one."
Of course, restaurant and food reviews are inherently subjective anyway—even if two people agree "food ought to taste good," there's still disagreement regarding just what "tastes good" actually means. But if Bakhshi's findings are any indication, the weather shapes your food preferences more than you even realize.
---