---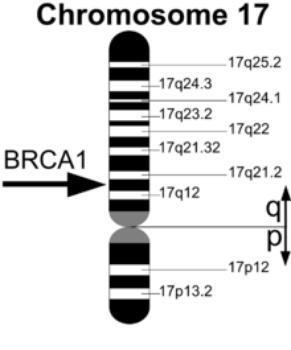 It's generally accepted that we wear out as we get older and that, in particular, it becomes harder for women to conceive after their mid-30s. But why, exactly? Scientists have come up with a new theory that suggests an approach that might help slow the process and thereby enhance and prolong fertility.
In the study, supported by funding from the National Institutes of Health and published in Science Translational Medicine, the researchers found that, as women age, their egg cells become riddled with DNA damage and die off because their DNA repair systems wear out.
Defects in one of the DNA repair genes -- BRCA1 -- have long been linked with breast cancer, and now also appear to cause early menopause.
"We all know that a woman's fertility declines in her 40s. This study provides a molecular explanation for why that happens," said Dr. Susan Taymans, Ph.D., of the Fertility and Infertility Branch of the Eunice Kennedy Shriver National Institute of Child Health and Human Development (NICHD), the NIH institute that funded the study. "Eventually, such insights might help us find ways to improve and extend a woman's reproductive life."
In general, a woman's ability to conceive and maintain a pregnancy is linked to the number and health of her egg cells. Before a baby girl is born, her ovaries contain her lifetime supply of egg cells until they are more mature. As she enters her late 30s, the number of eggs cells dips precipitously. By the time she reaches her early 50s, her original ovarian supply of about 1 million cells drops virtually to zero.
Cellular suicide
Only a small proportion of egg cells, about 500, are released via ovulation during the woman's reproductive life. The remaining 99.9 percent are eliminated by the woman's body, primarily through cellular suicide, a normal process that prevents the spread or inheritance of damaged cells.
The scientists now suspect that most of the aging cells self-destruct because they have accumulated a dangerous type of DNA damage called double-stranded breaks. The researchers found that the activity of four DNA repair genes (BRCA1, MRE11, Rad51 and ATM) declined with age, making it harder for the body to repair the DNA damage.
BRCA1 has been closely studied for nearly 20 years because defective versions of it dramatically increase a woman's risk of breast cancer. The researchers now say that if a woman's egg cells contain mutant versions of BRCA1, she will exhaust her ovarian supply sooner than women whose oocytes carry the healthy version of BRCA1.
This molecular-level understanding may lead the way to new reproductive therapies that could bolster the DNA repair systems and lead to a longer reproductive life for many women.
Senior author Kutluk Oktay, M.D., of New York Medical College (NYMC), in Rye and Valhalla, collaborated with colleagues at NYMC and researchers at Istanbul Bilim University, Turkey; Memorial Sloan-Kettering Cancer Center and Weill Medical College of Cornell University, New York; and Yeshiva University, New York.
---