---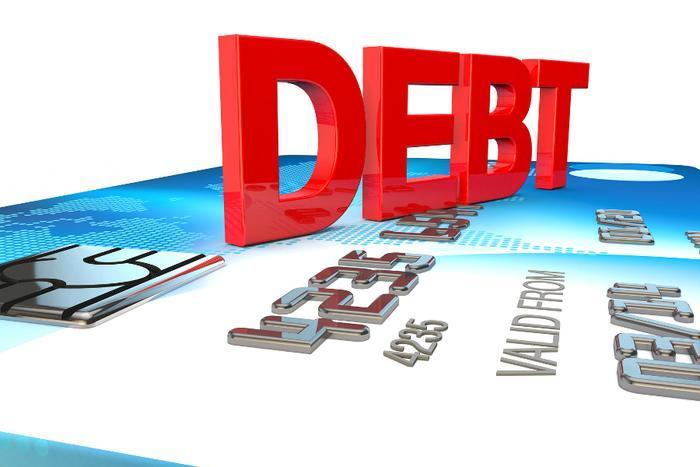 Has the U.S. become a nation of deadbeats? Or is the economic recovery so slow that consumers in vast swatches of the country are simply unable to make ends meet?
Those are among the conclusions one might reach after reading a new Urban Institute study that finds 35% of U.S. adults have a debt that is so delinquent it has been turned over to a collection agency. The study, conducted with Encore Capital Group's Consumer Credit Research Institute, found that the 77 million Americans in collections owed an average of $5,200 in September 2013.
"Most people wouldn't blink if told that the majority of Americans carry some debt. But they would be shocked to learn that reported debt in collections is pervasive and threads through nearly all communities," said Caroline Ratcliffe, a senior fellow at the Urban Institute. "Delinquent debt can harm credit scores, which can tip employers' hiring decisions, restrict access to mortgages, and even increase insurance costs."
Nevada, hit hard by the housing crisis, tops the list of states: 47% of people with a credit file have reported debt in collections. The state also has the highest average collections debt -- $7,198.
Twelve other states (11 in the South) and the District of Columbia top 40%: Alabama, Arkansas, Florida, Georgia, Kentucky, Louisiana, Mississippi, New Mexico, North Carolina, South Carolina, Texas, and West Virginia. On the low end, the Midwest's Minnesota, North Dakota, and South Dakota have about 20% of residents with reported debt in collections.
Nonmortgage bill
Debt in collections involves a nonmortgage bill — such as a credit card balance, child support obligation, medical or utility bill, parking ticket, or membership fee — that has been reported so far past due that the account has been closed and placed in collections. This debt can remain in a person's credit file for seven years. Some consumers become aware of collections debt only when they review their credit report.
Of the 100 largest metropolitan areas, five have at least 45% of people with collections debt: McAllen, Texas (51.7%); Las Vegas, Nevada (49.2%); Lakeland, Florida (47.3%); Columbia, South Carolina (45.2%); and Jacksonville, Florida (45.0%).
Only six metro areas, none in the South, have less than a quarter of people with collections debt: Minneapolisâ??St. Paul, Minnesota (20.1%); Honolulu, Hawaii (21.0%); Boston, Massachusetts (22.4%); Madison, Wisconsin (22.6%); San Jose, California (23.0%); and Bridgeport, Connecticut (24.5%).
About 790 of the 72,000 census tracts studied have at least 75% of adults with collections debt. Fewer than 10 have no one with such debt. Census tracts average about 4,000 residents.
Past due debt
The step before collections, of course, is being past due on a bill. About 10 million (5.3%) of Americans are in that situation, being at least 30 days late on a credit card, auto loan, student loan, or other nonmortgage payment. The average amount needed to pay to become current on that debt is $2,258.
The South again leads the way, led by Louisiana (8.7%), Texas (7.6%), and Mississippi (7.2%). Only three states have less than 4% of their credit file population with debt past due: Utah, Washington, and New Jersey.
The research was conducted by Caroline Ratcliffe, Signe-Mary McKernan, Brett Theodos, and Emma Kalish from the Urban Institute and John Chalekian, Peifang Guo, and Christopher Trepel from Encore Capital Group's Consumer Credit Research Institute (CCRI). Support for the research was provided by the CCRI, which is dedicated to understanding consumer financial decision making, especially within subprime credit and low- and moderate-income populations.
The study's analyses use a random sample of 7 million people with 2013 credit files. The roughly 9% of adults (22 million) with no credit file, generally low-income consumers, are not represented.
---