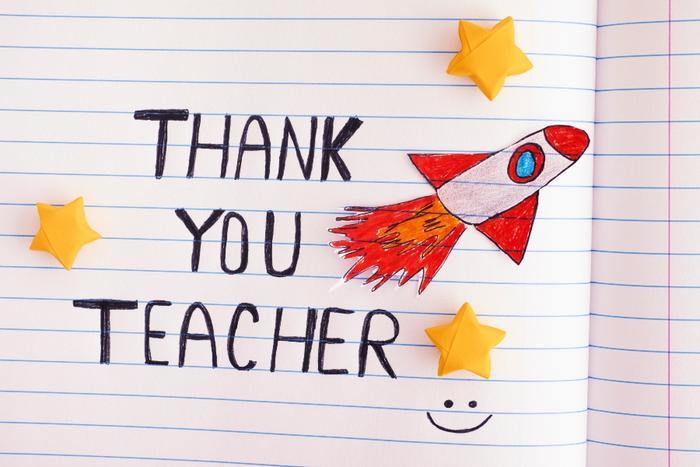 The impact teachers make on lives is often underappreciated and, sometimes, late in coming. During the pandemic, teachers have found themselves compelled to rise to the occasion by holding virtual classes -- something most have never done before.
The National PTA says there's no better time than Teacher Appreciation Week -- May 4-8 -- to honor and celebrate the tireless efforts of teachers nationwide. No apple required.
"Teachers do so much more than teach. And in these challenging times, we've all gotten a pretty clear glimpse at the immense work they do and the immeasurable impact they have on our children's lives," said Leslie Boggs, president of National PTA, in a statement. "Now more than ever, we can all appreciate just how much teachers do, and it's even more important that we take the time to say thank you."
What students can do to say thanks
The National PTA has put together a Teacher Appreciation Week Toolkit that contains certificates students can use to recognize their favorite teachers. Included in the kit are special emojis students can use on social media at #ThankATeacher, thank you cards and letters, and how-to guides on creating poems and video messages that students can download, print out, and post. 
Both English and Spanish versions are available. Other ideas and resources to celebrate and honor teachers can be found at PTA.org/ThankATeacher.
The National PTA's efforts are sponsored by Office Depot, which offers additional printouts that can be customized and colored. 
An added bonus
To further honor the "T" in PTA during Teacher Appreciation Week, the National PTA is rolling out a special episode of its Notes from the Backpack podcast, highlighting 2019 National Teacher of the Year Rodney Robinson, a Social Studies instructor in Richmond, VA. 
Notes from the Backpack is a podcast designed to help parents gain a better understanding of both teachers' and students' lives inside the classroom. In the latest season of the series, subjects discussed include How to Handle Bullying, Money Talks: School Finance 101, and How to Talk to Your Kids About Gun Violence.