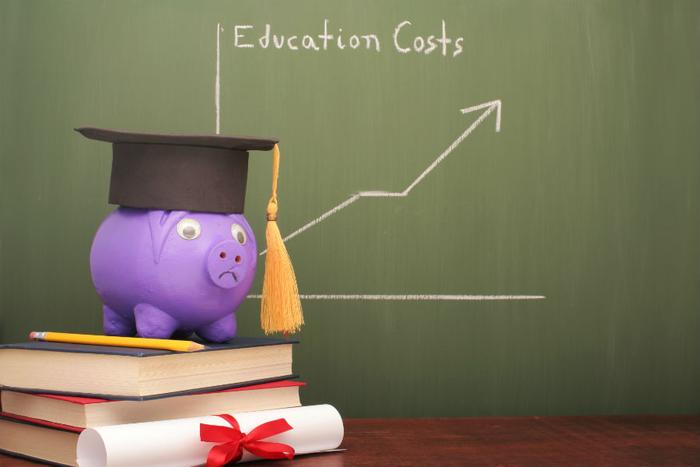 For the second consecutive year, federal student loan interest rates are going up.
For the 2018-2019 school year, loans in the federal direct loan program are increasing by 0.60 percent compared with loans from the 2017-2018 school year.
According to Betsy Mayotte, president and founder of The Institute of Student Loan Advisors, the rate increase was to be expected. Also, borrowers should anticipate incremental increases over the next few years.
As for this increase, beginning July 1, the federal direct student loan interest rate is 5.05 percent -- a 13 percent increase from last year. For unsubsidized graduate loans, the rate is 6.6 percent -- up from six percent last year, while parent and graduate PLUS loan rates are up to 7.6 percent (up from seven percent last year).
The federal government sets interest rates on loans based on the 10-year Treasury note, and they stay locked for the duration of the loan. This interest rate increase will be for loans disbursed from July 1, 2018 through June 30, 2019.
What this means for borrowers
Existing loans made prior to June 30 won't be affected by this interest rate increase. However, for new borrowers, this interest rate increase means they'll end up paying back more than they would have previously because more interest will accrue over the life of the loan.
Despite the increase, Mayotte does not believe this will affect borrowing habits moving forward.
"If it had gone from 4.0 percent to 8.0 percent maybe, but borrowers aren't really looking at the interest rate," Mayotte said. "And if they are, they're looking at big jumps."
Under this new interest rate increase, a student who borrows $10,000 will pay $3 more a month on a standard 10-year repayment plan compared to last year.
What to know moving forward
According to NerdWallet, many students lean towards federal student loans because they don't require a co-signer or a look into the borrower's credit history, as most private loans do. They also carry lower interest rates and are less expensive than private fixed-rate loans in the long-term. Federal loans also have borrower-friendly repayment plans, such as income-driven repayment and public service loan forgiveness.
Borrowers are being urged to consider their projected monthly income when making the final decision on how much to take out on a loan. A good rule of thumb is to ensure monthly loan payments are no more than 10 percent of projected income after graduation.
When applying for federal loans, borrowers can utilize the loan affordability calculator to determine how much they should borrow.