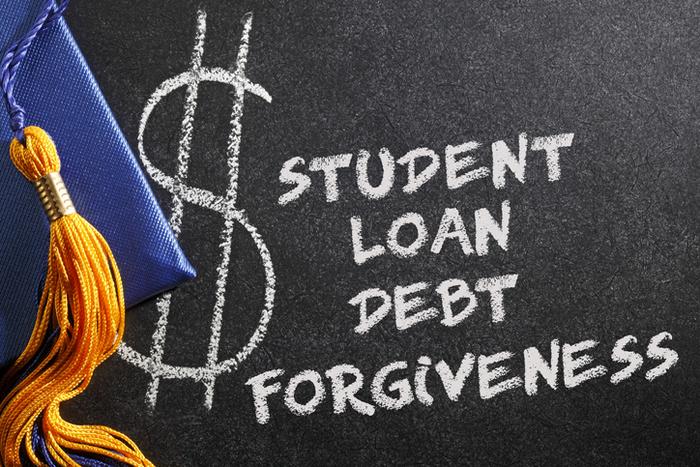 People with federal student loan debt can now apply for forgiveness of a portion of their loans. The White House has announced the application form is now available online.
It's easy, it's fast," President Biden said in announcing the launch. "This is a game changer for millions of Americans to get moving."
The debt relief plan will wipe away up to $10,000 in federal student loan debt for borrowers who earn less than $125,000 per year. It will eliminate up to $20,000 for those borrowers who received Pell Grants.
In making the announcement, Biden noted that it only takes about five minutes to fill out the application. Required information includes the applicant's name, date of birth, and Social Security number. The form is provided in both English and Spanish on desktop and mobile sites. It will be open through Dec. 31, 2023.
According to White House estimates, more than 40 million Americans may be eligible for some student loan debt forgiveness. Total student loan debt is estimated to be more than $1.5 trillion, with some economists saying it hurts the economy because it limits what young consumers can spend on other things.
Warning about scams
In advance of launching the forgiveness application, the White House warned borrowers to be vigilant against an expected barrage of student loan debt forgiveness scams. Signs of a scam include:
Offering to assist borrowers for an upfront fee. There is NO charge to participate in the debt forgiveness program.

Someone contacts a borrower and claims to be from the government. Government employees will not contact borrowers until AFTER they have applied.

Someone offering help to secure loan forgiveness creates a sense of urgency, claiming the borrower will miss out if they don't act immediately. 

A website or email claiming to be affiliated with the program that DOES NOT have a .gov URL is not legitimate.